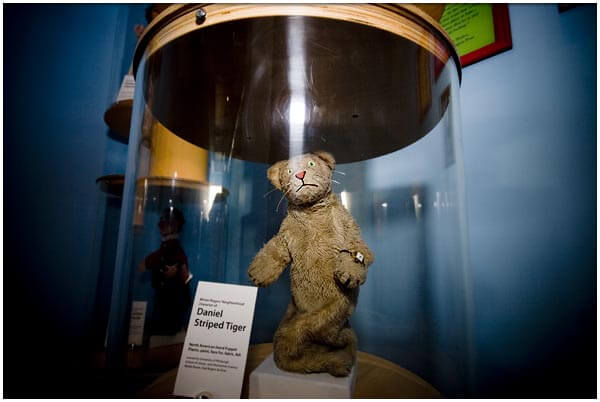 The Pittsburgh Children's Museum, located on the city's North Side, is a perfectly whimsical destination spot geared especially to younger children. Located in Pittsburgh's old Post Office Building, it opened in 1983 and has since grown steadily, now boasting more than 95,000 yearly visitors. With nine exhibit areas, it features sloppy stuff, wet stuff and loud stuff. In short, all the things children enjoy.
The first exhibit area, called "The Studio", spotlights art and artistic creation. Featuring painting activities, the children are also shown how to create their own T-shirts, make paper designs and how to spin wet clay on a potter's wheel. Hopefully your little angel will keep his clothes nice and clean in this section.
The next area is called "The Attic". Here there are more scientifically minded displays, with demonstrations of gravity's pull and the wonders of disco strobe lighting. This section also features a virtual puppet display, with control joysticks, and a three dimensional sound room. There kids are shown how their ears are instinctually used to judge their environment.
The next section, called "Garage and Workshop", features magnets, rope and pulleys and other hands-on contraptions reflecting the human spirit of invention.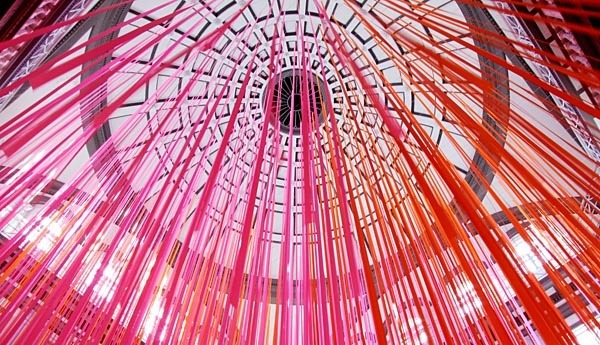 Now, if your child has made it this far without ruining his good clothes, the next exhibit will change all that. It's called "Waterplay" and it's just as its name suggests. Here children solemnly learn that water is wet, and that it is fun to splash it all over people. Of course the Children's Museum claims that it is a teaching tool, showing our little budding engineers the wonders of lock systems, and whirlpools, but they also suggest that you bring an extra set of clothes. (Because of all that learning, naturally.)
Once the kids are dried off there are a couple of other areas, including a playground-like area, and an area called "The Nursery", which boasts a giant Lite-Brite set. (All the parents secretly want to play with it, but don't dare.) "The Backyard" exhibit includes a working periscope, some seeds and some bubbling mud. (You DID bring that third set of clothes, right?)
Finally, there's the Mr. Roger's area, a section devoted to the famous children's show host. It was developed with cooperation from the TV producers and includes "Mr. Rogers Television House", the "Neighborhood Trolley" and, of course, the "Neighborhood of Make Believe".
So if you are the parent of a pre-tweener, the Children's Museum of Pittsburgh is a nice, sloppy, wet way for you and your kid to spend the day. Just take five sets of clothes. For more information, see their website, www.pittsburghkids.org.
Advertisements:



But be warned. The museum mascot, a chicken, pops up on the site randomly, clucking his chicken head off. Do not bother trying to shut him up, you can't. Really. You just can't. He just keeps on clucking and clucking and clucking...
Pittsburgh Children's Museum address and hours
Children's Museum of Pittsburgh
10 Children's Way
Allegheny Square
Pittsburgh, PA 15212
Monday - Saturday

Sunday

Closed

 

10:00 am - 5:00 pm

Noon - 5:00 pm

New Year's Day, Easter, Memorial Day, Independence Day, Labor Day, Thanksgiving Day and Christmas Day
Photos by loscili (1), and macwagen (2) on flickr
You should follow me on twitter here.