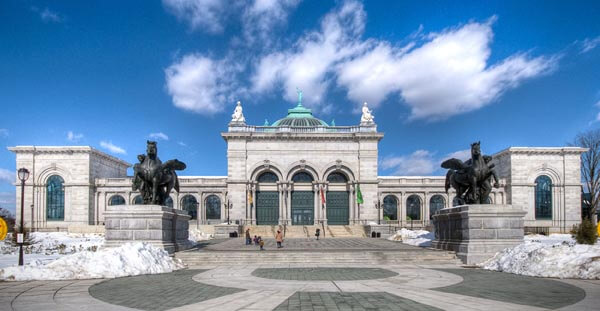 Museums are boring, stuffy collections of artifacts of a by-gone era, especially in the eyes of a child. Unless, that is, you visit The Please Touch Museum in Philadelphia, Pennsylvania. Featuring six unique exhibits which not only allow, but encourage, children to touch and interact with the items on display, this museum is a building bustling with activity. Parents will enjoy the opportunity to engage their children in imaginative play, as well as view a vast collection of toys manufactured from 1945 up to the current day. Children will undoubtedly be surprised to realize the toys their parents played with required no batteries, just an active imagination.
Your child's imagination will come to life, too, while visiting the interactive exhibits housed in The Please Touch Museum. The city of Philadelphia's rich history is a recurring them throughout the museum, housed in Memorial Hall, one of a few remaining structures from the time of the centennial celebration in 1876. This is particularly true of the Centennial Exploration exhibit, where children can experience what life was like in the 1880s, when typewriters and wall telephones were the latest in technology. Trains and a model of the city from the World's Fair will enchant the youngsters. City Capers allows children the opportunity to learn about the different elements of living together in a community.
Advertisements:



The transportation theme carries through in Roadside Attractions, where children become the drivers of the experience as they ride through a city of their own. Why stop the voyage there, when they can travel to the moon or create their own rockets in a Flight Fantasy? Your little explorer's quest continues in River Adventures, an exhibit featuring boat racing, musical instruments, and an exploration into science and nature. Perhaps the exhibit most enjoyed by children and parents alike is Wonderland, a journey through a series of mazes and optical illusions inspired by Lewis Carroll's "Alice in Wonderland". Next to Memorial Hall, your whole family can enjoy a spin on the beautifully restored 1908 wooden carousel, a fitting conclusion to your fun-filled day at The Please Touch Museum.
The Please Touch Museum address and hours
Please Touch Museum
Memorial Hall, Fairmount Park
4231 Avenue of the Republic
(formerly North Concourse Drive)
Philadelphia, PA 19131
Phone: +1 215 581 3181
Hours of Operation
General Hours:
Monday thru Saturday 9 a.m. - 5 p.m.
Sunday 11 a.m. - 5 p.m.

Admission
Members: Free
Under the age of one: Free
Children and Adults: $15
Photo by vsai on flickr
You should follow me on twitter here.