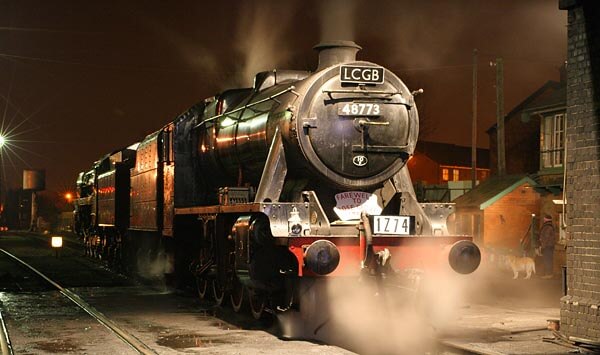 Enjoy a journey back in time with a trip on England's premier steam trains at the Severn Valley Railway. These majestic passenger trains travel between Worcestershire and Shropshire for a total distance of sixteen miles. During the journey, passengers enjoy breathtaking views of the Severn River and impressive Victoria Bridge.
Advertisements:



Another fun aspect of the train ride is the opportunity to shop and explore the seven charming stations along the rail. Each has its own character and history, including castle ruins at Bridgnorth station and a town museum at Bewdley Station. The railway's Engine House offers an remarkable museum of steam engines and a bountiful gift shop.
Great indulgences at the railway include a meal in the lavish dining car or participation in a murder mystery dinner on the train. Additionally, stations feature a variety of pubs and restaurants, including The Valley Suite, a favorite for the breakfast crowd. Make any trip to England a fun and adventurous journey with a ride on the Severn Valley Railway!
Severn Valley Railway location and hours
Severn Valley Railway
Kidderminster Station
Comberton Hill
DY10 1QX
Trains depart from the various stations throughout the day and evening.
Fares vary depending on distance, but range from £8 to £16 per adult, children receive discounts.
Photo by Duncan Harris on flickr
You should follow me on twitter here.