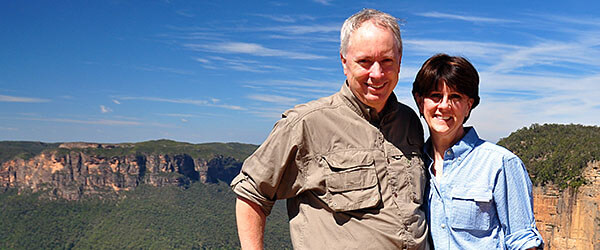 With baby boomers beginning to approach retirement, the seniors' tourism market is starting to see a shift in demands. While "seniors' travel" used to refer mostly to day trips around the city or the occasional bingo-filled cruise, or worse, a bus tour, today's seniors are looking for a holiday with a little more adventure.
In Australia, the tourism market is recognizing these trends, and is helping seniors to meet their vacation needs: The market now supports every type of travel, ranging from slower paced coastal cruises to adrenaline-filled climbing and whitewater rafting excursions. Whether you're looking to travel with a group, with a friend, or on your own, there are plenty of terrific resources available that will help make your experience as a senior travel that much more enjoyable!
Plan your trip
Whether you travel solo, with family, or with a travel group, it's always important to take safety precautions. Photocopy important travel documents and leave them with someone at home, in case the originals get misplaced on your travels.
Also, make a copy of your itinerary (if you have one) with at least one family member whose role it will be to get in touch in case you're not checking in with them. This is of course good advice for travellers of any age, not just seniors out on an adventure. If you don't have a complete plan with dates and locations, make sure to keep your relatives or friends aware of where you're going via email or by phoning them.
Make sure to let your bank and credit card companies know that you will be travelling; many individuals have had their holidays ruined when their credit cards and banks accounts have been frozen.
Advertisements:



Seniors travel insurance is recommended; your own insurance may not cover you during your travels. Speak to your doctor before leaving, especially if you're on medication. This way, you'll have a supply what won't run out while on your vacation. Not all medication brands are available everywhere, and occasionally, prescription drugs are not available either.
Senior tour groups
Many seniors prefer to travel with a tour group. Tour groups provide a built-in network of travel buddies and a well-planned itinerary, and there are many tour groups in Australia that cater to the senior crowd.
Seniors Holiday Travel is one of Australia's most renowned seniors' tour groups, and organizes everything from domestic trips within Australia to river cruises to international voyages. Domestic trips include a 6 day trip to the stunning Fraser Island, a two-week train trip through the country, and an "Outback Bonanza" trip for those wanting to see Australia's backyard.
For Australian seniors looking to travel overseas, the company also offers great international trips, such as scenic tours of Canada and Alaska, Christmas tours of Europe, and luxury holidays to New Zealand.
Young at Heart is another reputable Australian travel company for the 60 and over crowd, organizing small group holidays (usually 8 to 14 travellers per trip) throughout the country and to certain international destinations. Generally, the tour group will take care of all transportation, accommodation, and activities, but travellers will often have to give up some flexibility when it comes to travel dates.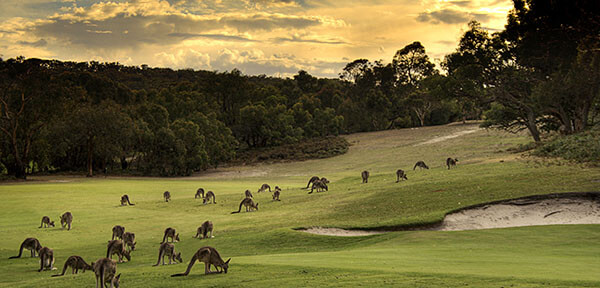 Independent travel
While group tours are convenient, some seniors prefer to design their own holiday itinerary. An issue that is sometimes faced by solo senior travellers is the problem of being forced to pay for a double rate, especially on cruises. It's suggested that independent senior travellers look into "single-friendly" cruise lines that offer no-cost single supplements, or a "guaranteed-share" program, where you will be paired up with a roommate. But it's not just cruises, as the dreaded 'single supplement' will rear its head for almost any package option, though at times it's simply that various tours or room rates assume two sharing.
When visiting attractions or booking accommodation or transportation, always ask if there is a senior's rate; many organizations will happily oblige upon proof of age. On that note, the Australian states usually have some type of Senior Card, which gives access to a lot of discounts. If you're travelling around Oz as an Australian, remember to bring yours. If you're doing some planning, also read and get in touch with the National Seniors Australia organization, as they can help you find more information to plan your trip.
For seniors who would like to travel with a partner, many senior travel companies (such as Seniors Holiday Travel) have meetings and services that introduce solo travellers to potential travel buddies.
If you're travelling independently, make sure to do your research. Australia is a big country, and accommodation and services vary from city to city. One thing to note is that since you'll most likely arrive in Sydney, it's best to book your accommodations for your stay in Sydney well before you arrive. Prices tend to be high for a last minute reservation, judging from personal experience.
A popular itinerary for seniors travelling in Australia is the Great Ocean Road route, a beautiful drive between the Victorian cities of Torquay and Warrnambool. This route provides plenty of opportunities to take photographs, visit local wineries, and see local wildlife.
Photos by DevonshireMedia (1) and Leon Rice-Whetton (2) on flickr
You should follow me on twitter here.