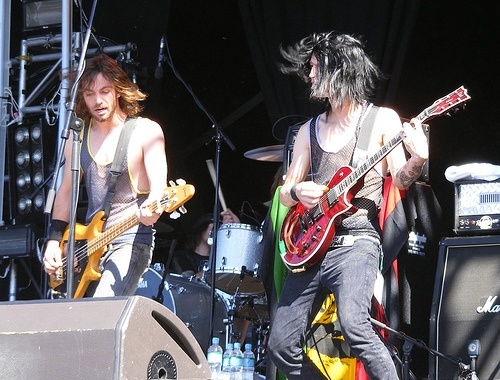 When you think about places in Europe you'd like to visit, Croatia may not be the country that first comes to mind. However, many people who have traveled all over the world say that Croatia is one of their favorite spots and has furnished them with the vacation they'll remember all their lives. It's located along the deep blue Adriatic Sea, and the coastline boasts quaint inns, old castles, and great little restaurants that serve seafood caught fresh that day.
If you're a music afficianado, what better way to combine the beauty of Croatia with your love of music than at the Soundwave Festival in Petrcane.
Advertisements:



The music ranges from world beat, to hip-hop, to reggae, dubstep, and beyond. The Soundwave festival takes place each year towards the end of July.
It's a gathering of musicians and music lovers from all over the world. There isn't just one or two stages. There are various stages, there are parties, there are dances and jams all over the area. The website lists the groups who will be playing and many of the events. Also available will be a guide to accommodations.
While at Soundwave, many people camp for an inexpensive and informal experience. However, lots of people stay in high-end hotels in Petrcane or nearby, while others find apartments or lower-priced inns or rooms in people's homes. You can pretty much make of the visit whatever you'd like. You can come for the weekend festival only or extend your visit to include some touring or some partying. There'll be musical party boats taking people for rides around the area all week before, during, and after the festival.
So if you're a music lover looking for something great to do outside your own locale this summer, be sure to check information on the Soundwave Festival.
Photo by Lilith Delilah on flickr
You should follow me on twitter here.