For some fantastic summer travel ideas, why not combine a love of the outdoor with a love of literature? Here are 10 beautiful walks that will titillate your literary sensibilities while stretching your legs.
America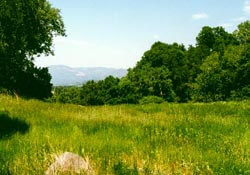 Beauty Ranch Trail - Glen Ellen, California
Adventure writer Jack London's 1,400-acre California ranch was located on the site of a former winery. This Trail winds for a half-mile through the heart of London's property - now Jack London State Historic Park - past such sites as the cottage (now a museum) where he wrote many of his short stories and novels. Visit nearby Kenwood Vineyards and sample their Jack London series of wines, vintages made from grapevines that once belonged to Beauty Ranch.
Phone: +1 707-938-5216
Website: parks.ca.gov
Walden Pond State Reservation - Concord, Massachusets
Henry David Thoreau put this on the literary map, and he got his wish that the area be preserved as a public park. To reach the site of the one-room cabin where the naturalist lived for two years, take the Pond Path for a mesmerizing view of the lake he described as 'lying between the earth and the heavens.' Return via the Ridge Path through oak and pine woodlands for a different way to experience Thoreau's beloved refuge.
Phone: 978-369-3254;
Website: mass.gov/dcr/parks/northeast/wldn.htm
Connemara Farm - Flat Rock, North Carolina
Although his poetry celebrated Chicago and Midwest prairies, Carl Sandburg spent the last 22 years of his life on an Appalachian farm near Asheville, N.C., where his wife raised prize-winning dairy goats. The sprawling property preserves the poet's antebellum house, rolling pastures and 5 miles of trails through forested woodlands.
Phone: 828-693-4178
Website: www.nps.gov/carl
Millay Poetry Trail - Austerlitz, N.Y.
A striking aspect of this trail, which leads through a forest dotted with white birch trees, is the welcoming solitude. Located on the grounds of Steepletop, the Berkshire Mountains farmstead where Edna St. Vincent Millay lived for 25 years, the moss-covered pathway where she once walked ends at her sun-dappled gravesite. Along the half-mile trail are placards with excerpts from Millay's nature poetry.
Phone: +1 518-392-3362
Website: millay.org
Walt Whitman Trail - West Hills, New York
Long Island's busy highways and shopping malls are a world away when you're hiking in these woods dense with oak, maple and beech trees, swaths of mountain laurel, and intriguing facets like wooden fences, and steps built into the sloping trail. Before setting out, stop by the Walt Whitman Historic Site to purchase a trail map. And as Whitman once did, head for Jayne's Hill, the highest point on Long Island.
Phone: 631-427-5240
Website: waltwhitman.org
Advertisements:



Hyla Brook Nature/Poetry Trail - Derry, New Hampshire
The picturesque New England setting that inspired much of Robert Frost's poetry was the Derry farm where he lived for a decade at the start of his career. Visitors can explore the landscape on the Hyla Brook Nature/Poetry Trail, which leads through the woods behind his white clapboard farmhouse. Two particularly notable sites are the stone-wall boundaries evoked in Frost's poem Mending Wall and the stream he immortalized in HylaBrook.
Phone: +1 603-432-3091
Website: robertfrostfarm.org
England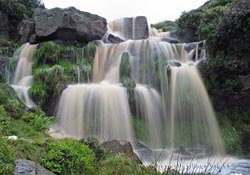 The Brontë Waterfall and Top Withens - Haworth, England
The windswept Yorkshire Moors immortalized by the Brontës are one of the most eerily atmospheric places to hike in England. A 2½-mile walk from the sisters' former home, the Brontë Parsonage Museum, through heather-strewn hills leads to their favorite destination, a gentle waterfall and stream. Rest on the stone slab known as the Brontë chair before walking a mile farther to see the ruins of an isolated farmhouse, Top Withens, the possible setting of Wuthering Heights.
Website: www.haworth-village.org.uk
The Tennyson Trail - Isle of Wight, England
Poet Alfred Tennyson once said the salty sea air on this windswept isle in the English Channel was 'worth sixpence a pint.' He regularly strolled along the 14-mile footpath above the chalky white cliffs of what is now known as Tennyson Down. Sweeping vistas of the Atlantic Ocean and mainland England can be found at the base of the Tennyson Monument. Nestled in the Isle of Wight woods below is the poet's grand home, Farringford, today a luxurious hotel.
Web: www.islandbreaks.co.uk
Rest of the world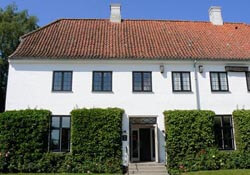 Rungstedlund Bird Sanctuary - Rungsted, Denmark
Just 15 miles north of Copenhagen, get a taste of the Danish countryside on the 14 acres of wilderness adjacent to the centuries-old farmhouse where Karen Blixen, who wrote under the pseudonym Isak Dinesen, penned Out of Africa. Meander through ancient beech trees while listening for woodpeckers, owls and blackcaps. Thanks to Blixen's efforts, the preserved land is a sanctuary for dozens of bird species.
Website: www.karen-blixen.dk
Yasnaya Polyana Nature Preserve - Tula Province, Russia
A lane of silver birch trees featured in War and Peace leads to the vast country estate where Leo Tolstoy penned the epic masterpiece. He regularly went on long walks and horseback rides around this densely wooded property, 112 miles south of Moscow. Several shady foot paths lead to Tolstoy's charming birch bench, the orchard he lovingly cultivated, and his unmarked grave at the edge of a forested ravine.
Website: www.yasnayapolyana.ru/english/index.htm
You should follow me on twitter here.