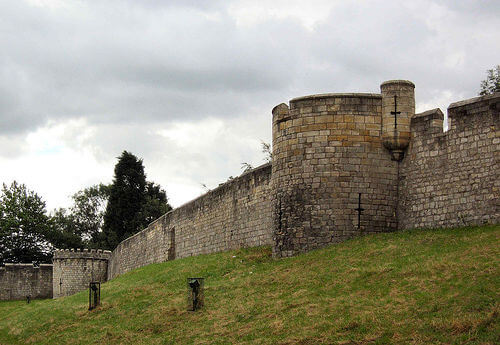 The town of York, England, first started building walls to at the time of the Roman invasion during the first century AD. The Roman soldiers built a fort and the town of Eboracum developed around this fort. York has the most miles of walls than any other town in England. They have also been called The York Walls, the Bar Walls, and the Roman Walls. Many notable buildings are available for sight seeing along the ancient walls of York. The best way to visit the city walls of York is to take a walking tour of the city.
Advertisements:



You do need to allow for three to four hours to walk the three miles of walls in the city. You can pick up an audio recording at the tourist information center, that gives you a start point and describes what you are looking at. Its a great family activity while visiting the city of York. Located in the oldest part of the city there is always time to stop at local shops and pubs for souvenirs, and a quick bite to eat.
Other sights you will see while following the walls of York are the York Minster: A medieval Gothic cathedral, and. The Shambles and The Snickleways: Narrow streets now lined with shops. You will also travel past many museums, such as the fantastic Barley Hall, that would round off your tour of the city walls of York.
Photo by Xerones on flickr
You should follow me on twitter here.