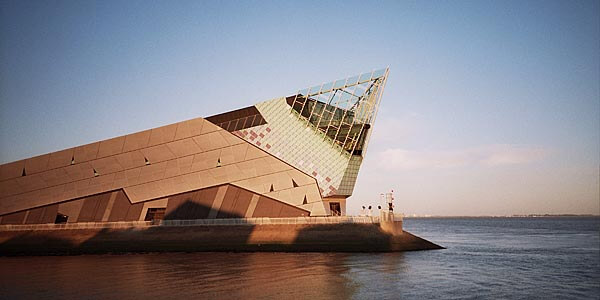 The Deep in Hull, England is an incredible aquarium. This attraction is a must see for anyone visiting England. Many aquariums have a few rare and endangered species, but The Deep has a wide array of species for visitors to admire. Additionally, the space is so awe inspiring, it may be beneficial to make your visit a two day visit if you truly enjoy ocean life.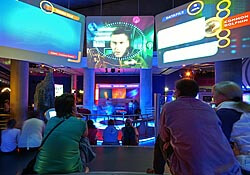 The aquarium opened in 2002, and has already welcomed more than 2 million visitors. This award-winning aquarium is home to more than 3,500 fish species, including rays and sharks. The building itself is a masterpiece overlooking the Humber river estuary, only a few minutes walk away from the Humber Marina and the museum quarter in Hull.
The coolest thing about The Deep is that it exquisitely portrays the history of our oceans and explains how species and conditions changed over time. This background provided by the museum helps visitors to appreciate the current condition of our planet and why certain species act and look as they do today. Often times The Deep has special events and campaigns that specialize in awareness about certain ocean related issues. These events are updated regularly on their website. Before planning a trip, make sure to review the event and campaign schedule in order to maximize your visit.
The Deep Aquarium address and hours
The Deep
Tower Street
Hull
HU1 4DP
England
Tickets are £10.50 for adults and childrens tickets £8.50. Family tickets start at £34. £3 car parking.
Advertisements:



Photos by RedDogFever (1) and nick.garrod (2) on flickr
You should follow me on twitter here.