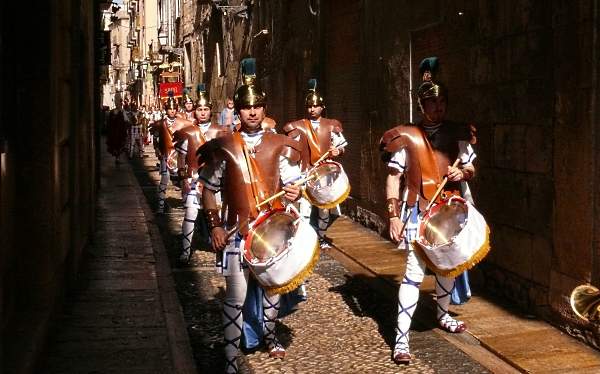 Looks can be deceiving. To the uninitiated, the town of Tarragona, on the coast of Catalonia in Spain, is little more than an everyday port neighboring the tourist resort of Salou and the famous Port Aventura theme park. Yet 2000 years ago this was the site of a Roman metropolis and the most strategically important urban center in the Western Roman Empire. Experts will tell you that, in 27BC, Tarragona (at that time Tarraco) was the administrative capital for all Roman territories.
It's amazing to think that this modest Catalan town, a hundred or so kilometers from Barcelona, was once a bustling city with more than a million inhabitants packed into a small area in what is now Tarragona's old-town.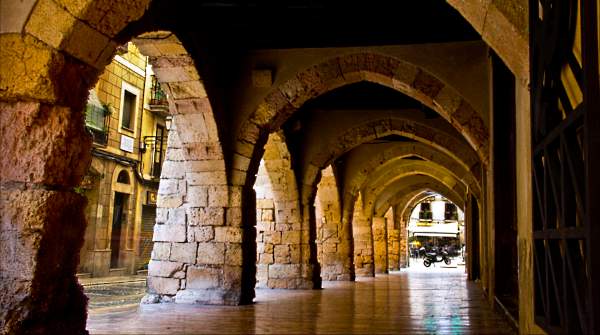 Really, there are plenty of signs pointing to this rich history. These ruins are what make Tarragona so exciting for both fans of the Roman era and tourists after seeking something different to the usual resorts along the Costa Dorada. Perhaps one reason why Tarragona's fame is not more widespread is because the city only applied for World Heritage status in 1990. Prior to this, little attention was paid to the ancient structures that littered the city's streets.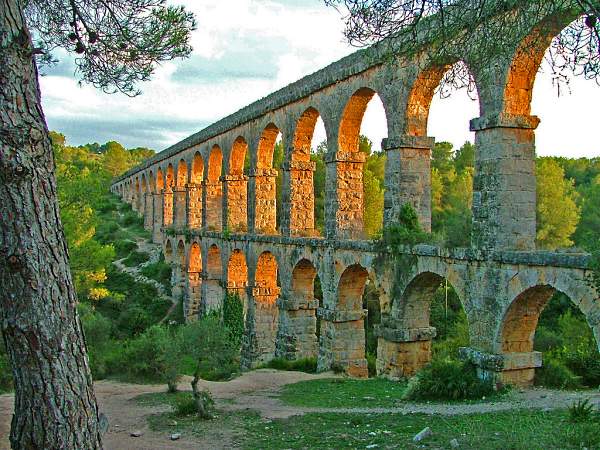 Beyond the town's northern suburbs is a magnificent aqueduct. Now referred to as the "Devil's Bridge," this perfectly intact structure is 217 meters long and stands at 30 meters high.
Latin inscriptions adorn the walls of many buildings around the old-town; a great deal of the stonework still in use was taken from Roman sites in medieval times. The interior of buildings can be just as fascinating – in some modern-looking apartments you can find 2000 year old walls.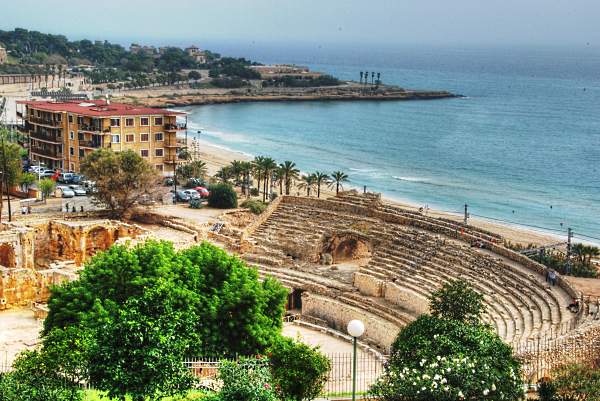 Tarraco's amphitheater is a popular site. The terraced seating has survived very well and you can get lovely views of the Mediterranean from the upper rows of this ancient arena. This structure has been lucky to survive the centuries; for many years its stage was quarried for building material, and in the 19th century a prison built on the site was destroyed with dynamite, taking much of the original amphitheater with it.
Time has been less kind to the town's vast circus. This record-breaking stadium, spanning 360 meters and hosting chariot-races, made way for city center residences centuries ago. Still, it is possible to glimpse a few of its features and you can catch a tour that will guide you around the outline.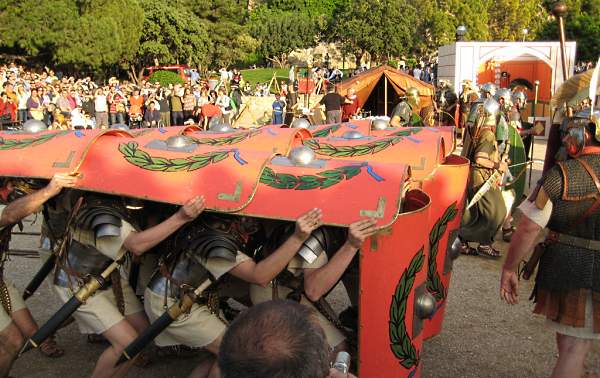 Advertisements:



After centuries of neglect, the local government now protects Tarragona's Roman heritage rather fiercely. Building regulations are extremely strict to make sure that no undiscovered artifacts are destroyed by renovation or new developments. On any given day you expect to see one or two digs around the town. One underground parking lot took two years to complete because of important finds beneath the topsoil during an archaeological survey.
Tarraco Viva, a popular Roman-themed celebration every May, best underlines this new conservational attitude, giving people the chance to see artifacts watch re-enactments in the amphitheater and try some Roman cuisine.
Photos by calafellvalo (1), Andrew® (2), Uriarte de Izpikua (3), cognitive.evolution (4), Nightwing80 (5), all on flickr
You should follow me on twitter here.