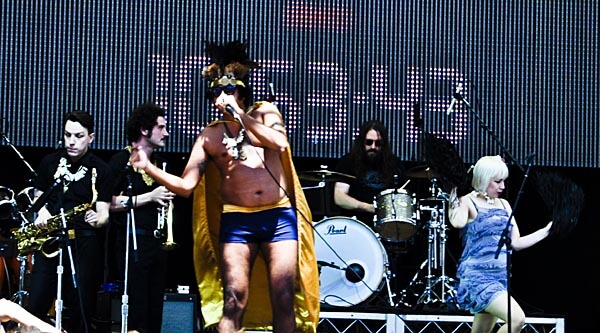 The Falls Festival has been going strong since 1993. This New Year's Eve festival takes place in Lorne, Victoria and Marion Bay, Tasmania, Australia. It brings to the stage not only blues and roots but, also rock, hip-hop and electronic music to draw a hugely diverse crowd. It runs from December 28th to January 1st. Both festivals run simultaneously and swap lineups so no one misses a thing. Simon Daly began the festival in 1993 with just the Lorne festival. It was known as The Rock Above the Falls Festival. Then, it was just one day. In 1995, the festival added another day to its bill. The name change came in 1996. In 2003, the festivals ran simultaneously for the first time. The FasterLouder award for Best Line-up was awarded to the show in 2008 with Marion Bay winning "Favourite Venue and Location" in 2009.
Advertisements:



If you're planning a trip to Australia for New Year's, be sure to check out one of these festivals. You can pitch a tent for the entire four day extravaganza. Some acts performing at this year's Falls Festival are Alpine, Erotic Fan Function and The Death Set. That is just a very few. There are also many more things that can be done in the area. Both locations are near the beach so enjoy the beautiful views, surf and enjoy the sunsets at Mount Wellington. If you plan to go to the Lorne festival, you can enjoy the Rainforest, the street art in Melbourne and the Pier to Pub surfing and open water swimming. If you're going to be at Marion Bay, you can also visit King Solomon's Cave, indulge in the Taste Festival devoted to restaurants and go hiking in Southwest National Park. No matter what you like, these festivals can offer it all.
Photo by cat1788 on flickr
You should follow me on twitter here.