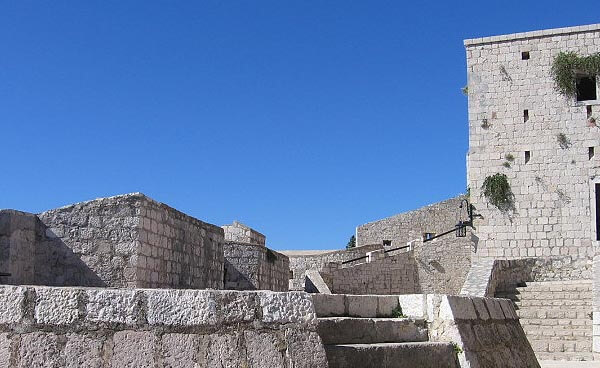 High above the city and behind the town of Hvar, Croatia, is perched The Fortress. Built in the beginning of the 16th Century in the Venetian style, it is a destination to visit to view not only for the objects from the Middle Ages, but older items from ancient times. Old cannons still guard the fortress and its massive walls speak of the protection it offered the village, with an eye to the town and the sea. Also known as the Citadel, it is a fantastic destination while in traveling in Croatia.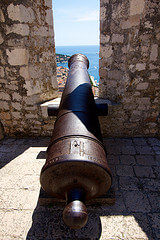 A steep and winding pathway from the town square will bring you up to the fortress, by first crossing a road and continuing on a path of dirt. Views from up that high are amazing; the climb up is worth it once you have seen Hvar from above. Moreover, one can also see the Pakleni Islands below rising from the sea.
The Spanjolo Fortress was enlarged in 1557 by the Venetians and after more remodeling by the French in 1811, it was again restored in the 19th Century by the Austrians. These days, one can find a café within its walls, to the delight of the visitors. With so much history, terraces and towers, as well as stunning views, the Fortress at Hvar, Croatia is a must-see. Consider watching the sun set over the Adriatic Sea from the Fortress.
Hvar Fortress location and hours
Spanjolo Fortress
Can't miss it, just look up the hill behind Hvar and you'll see Hvar Fortress.
Open to visitors daily.
Advertisements:



Photos by Damselinredress (1), and Sitomon (2) on flickr
You should follow me on twitter here.