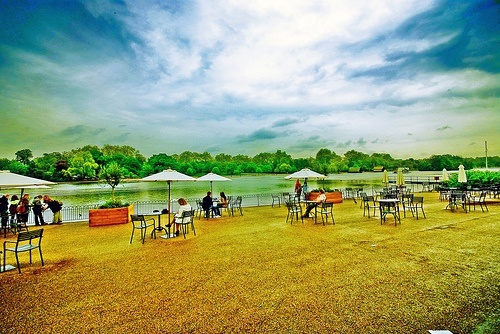 Much like Central Park is to New York in the United States, so to is Hyde Park to London. The 350 acre park is located in the center of the city, it is easy to forget that you are in a major metropolitan city with all of the beautiful trees and shrubs. The park was originally the hunting grounds for King Henry the VIII in the early 1500s. The land remained a private sanctum for royals until 1637, when Charles I opened the land to the public as a park.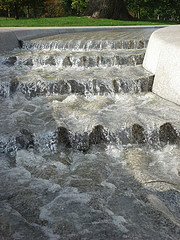 Over the following centuries the park has continued to evolve adding new structures and amenities for the enjoyment of the public. Today you can enjoy horseback riding, tennis, boating, and miniature golf. There are also spaces in the park for lawn bowling, cricket and other field sports.
Perhaps the best option for park visitors is to just stroll the carefully maintained grounds and enjoy the plant life and statuary that abounds here. If you're not up to walking there are also carriage rides available to take advantage of the network of paved paths that go throughout the park. Several special events and concerts are held in the park each year ranging from music acts to grand theater productions.
Advertisements:



The park is also home to the Diana Memorial Fountain which draws over 1 million visitors to the park every year. Dedicated by the Queen in Diana's honor in 2004, it is the most popular area of the park. Said to be made of the finest materials, it is a beautiful tribute to Diana's legacy. No trip to London would be complete without a visit here.
Photo credits: 1 - KhayaL on flickr, 2 - DJ-Nike on flickr
You should follow me on twitter here.