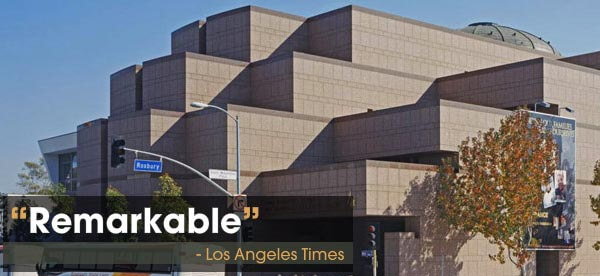 The Museum of Tolerance opened in Los Angeles in California in 1993. The multimedia displays used in its exhibits makes it very informative and interesting. It provides information about racism, prejudice, terrorism, and genocide prevalent world wide. Through its interactive exhibits it invokes a challenge in the youth to assume personal responsibility for positive change.
It is mainly focused around the 'Holocaust'. This section divides the visitors into groups to experience some of the events of World War II. Sometimes there are volunteers who tell stories and answer questions regarding the same.
There is a 'Tolerance Center' which focuses on global intolerance. It has a 'Millennium machine' to deal with refugees, exploitation of women, violence against children and terrorism.
Advertisements:



There is a sister museum, the Museum of Tolerance Jerusalem.
I would rate The Museum of Tolerance as a must see in ones lifetime.
Address and hours
Museum of Tolerance
Simon Wiesenthal Plaza
9786 West Pico Blvd (southeast corner of Pico Boulevard and Roxbury Drive)
Los Angeles, CA 90035
Phone: +1 310-553-8403
You should follow me on twitter here.