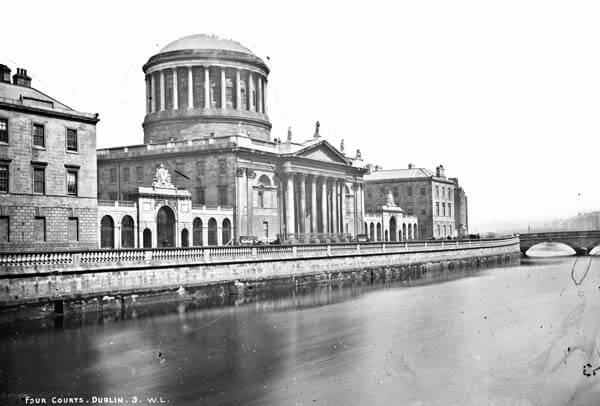 Have you ever asked yourself what it might feel like to obtain or review a little piece of days gone by? Or perhaps you are doing research for a long-term project and just don't know where to find the proper resources? Ireland is a land that quite possibly has one of the richest histories one could imagine. Even if you don't have an Irish heritage or background, visiting here will root an appreciation not only for its history, but for the current culture as well. Whether you are a novice, a student, or an expert on research in general, a visit to the National Photographic Archive in Dublin will be well worth the trip! Why, you ask? Well, for starters, they have it organized so that anything and everything is easily accessible and divided up by category or group. In terms of convenience, it is like one huge library with all of the perks!
Tourists often wonder where its reputation comes from, and why visitors say it is so unique. The answer to this question is certainly evident once you have visited and experienced the wide range of material available for your analysis. Who knew research and history could be this fun? Even the library itself has a past that goes back more than a century. Through the constant efforts of those who worked to build the library in the past, it began to become more accessible to the public in 1836 when the Royal Dublin Society suggested longer opening hours and more lenient accommodations in terms of who could visit.
Of course, back then the focus was on science but as decades went by, the possession of other materials became more customary. The library expanded in 1863 when they received numerous donations ranging from books to manuscripts. The actual photographic archive portion of the library did not actually open until 1998, and is located in the Temple Bar area of Dublin. Since then, it has become a favorite spot to embrace Ireland's solitary past to both the natives and those visiting from abroad. A few points that a visitor should be aware of, however, is that the reading room for the archive itself is by appointment only on Mondays, Wednesdays, and Thursdays. Although the collection is closed to the main public, it is still possible to view and research through the help of the library assistant on duty that particular day.
One of the most common reasons to visit the archive is to carry out genealogy research and family history, and there is no easier place to do this since the library offers a free genealogy advisory service to anyone who needs help or has questions. One could spend hours here just perusing both the older and more modern collection of photographs without even wanting to glance at a clock! The National Photographic Archive also features exhibitions throughout the year, and still maintains an extensive collection thanks to various donations from others. Often, when we think of a library, we only think of books or reading material, but photographs are an important part of the past too! One can read about history, but it is not the same as observing it through the eyes of those that experienced the events of days gone by. Here, they have more than 630,000 photographs for your perusal!
Come see what distinguishes Dublin's National Photographic Archive and makes it a paramount attraction for anyone who appreciates Ireland's past, present, and future!
National Photographic Archive address and hours
National Photographic Archive
Meeting House Square
Temple Bar, 2, Co. Dublin, Ireland
Phone: 01 603 0371
Advertisements:



Open seven days weekly, Monday to Saturday 10am to 5pm and 12noon to 5pm on Sundays.
The NPA Reading Room is open by prior appointment only, Tuesdays and Wednesdays from 10am to 1pm and Thursdays from 10am to 1pm and 2.30pm to 4.30pm.
You should follow me on twitter here.