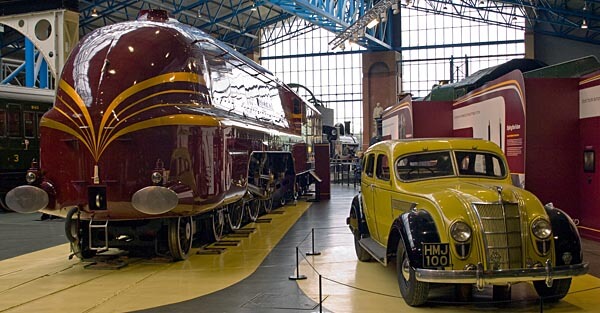 The National Railway Museum in York is one of those places which feature so many exhibits that it is nearly impossible to experience all of the attractions in a single day. Located just a short pace from York Railway Station, as you would expect by its nature it is most conveniently travelled to by rail. Featuring some of the best railway attractions in the country, this fine example of the history of the locomotive age aims to exhilarate and enthral visitors by its sheer scale, size, and exemplary attention to detail.
Some of the most popular attractions at the museum include the Flying Scotsman exhibition. This educational and informative exhibit explains the history of the locomotive itself, the story of the route and a personal insight on the daily use, the mechanics and the running of the locomotive with the assistance of informative personal narratives by members of the crew, the mechanics and also featuring memorable stories from passengers who rode this beautiful engine.
The Duchess of Hamilton exhibit is also a popular attraction at the museum, with informative guided tours, this attraction along with the Flying Scotsman is open all-year-round, and tells the story of how such an exquisite locomotive came into existence. This engine has undertaken specialist renovation work to be able to restore her to the original streamline art deco form. With an exceptional eye for detail the craftsmanship of the early 1930s shines through its modern overhaul.
Advertisements: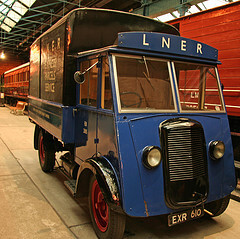 With other exhibitions in The Warehouse and also the main hall where a full scale turntable is on display with regular demonstrations to thrill the crowds! There are plenty of other demonstrations to view, including an understanding of signalling with crew and staff dressed in period uniforms to set the scene. With specialist engineering demonstrations and even a chance for members of the public to join in with many experiences, fun for the entire family can be had with most exhibitions completely free of charge.
There are also many family activities to choose from, including a wonderful storytelling experience that involves groups of children learning fun facts and participation in science initiatives. With a fantastic train simulator to try out, even granny can get a change to drive one of the old beauties along the tracks. Also featured at the National Railway Museum, York are outdoor play areas, a miniature railway to ride on, and convenient cafés and restaurants to stop off for a bite to eat.
With many events on at the National Railway Museum that are often all-year-round events, you can be sure to have an absolute blast of a time. Whether you have an historic interest in locomotives, a keen understanding or are an avid railway enthusiast, there is so much to do at this remarkable museum that will inspire and educate even the most informed of rail enthusiasts, and ensure that the whole family has a memorable experience that stays with them far long after they have left.
National Railway Museum address and hours
National Railway Museum
Leeman Road
York
YO26 4XJ
Photos by Gerry Balding (1) and Xerones (2) on flickr
You should follow me on twitter here.