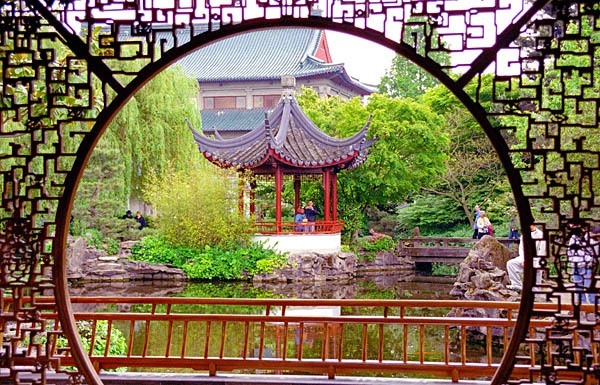 Vancouver's Chinatown is located between Gastown and the Financial Business District. It is Canada's largest Chinatown and one of the oldest settlements established even before the city itself was incorporated as it is known now.
Chinatown is a colorful area and is a wonderful example of the rich cultural heritage that Chinese immigration has brought to Canada. It has been the center of the Chinese culture in Vancouver for over 100 years but only recently became a booming tourist attraction. It is said you can find things here that you would have a hard time finding anywhere else.
To welcome the visitors there is a stunning dragon covered Millennium Gate. There are many Cantonese shops dotted with bright red awnings. Inhale and smell the scent of spices and sour fish in the area.
There are a number of Chinese herbalist stores, where jars of herbs and bins full of natural ingredients can be mixed into calming, healing and revitalizing brews. If you want to learn the language there is a wide selection of books for you. The stationary stores sell Chinese books, magazines, greeting cards both in English and Chinese.
If you are hungry you can find both the familiar and exotic food in Chinatown. Some of the Chinese delicacies such as pig snouts are available at the local butcher or if you prefer sharkskin or dried scallops they are available also. There are street markets and family run restaurants to enjoy. In the summer you can enjoy the Open air Night Market.
You can find anything from appliances to teapots in Chinatown. A unique experience to be sure.
Vancouver Chinatown directions
Conveniently located right next to Vancouver's downtown business core, Chinatown is highly accessible for visitors from all directions. Via Skytrain, get down at the "Stadium - Chinatown" Station. Look for the sign "Chinatown" and walk east down Keefer St. for three blocks will bring you to Chinatown area.
If coming by bus take the bus #22 Knight or bus #19 Metrotown from Downtown Vancouver. Get off the bus at the next stop after the Millennium Gate.
Advertisements:



C21Yaletown/Beach/Burrard Stn and C23 Main St. Stn/Davie stop at Keefer and Columbia St. Bus #50 Waterfront Station / False Street South also stops along Columbia St. in Chinatown. There are plenty of buses heading up and down East Hastings St., Main St. and East Pender St. that can bring you to Chinatown as well.
Photo by David Paul Ohmer on flickr
You should follow me on twitter here.