Introduction to Istanbul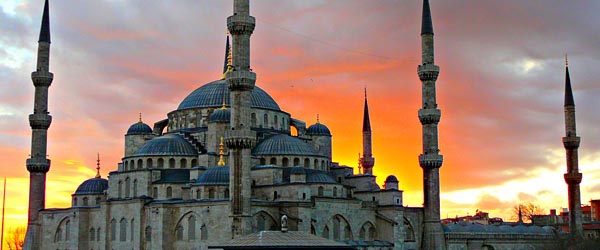 How adventurous are you? Have you ever thought of traveling to Turkey? Why not try it and visit Istanbul or as it had been called in the past Constantinople. Istanbul is the largest city in Turkey and the center of economic life. The population is about 12.8 million making it the second largest metropolitan area in Europe by population. It's also unique in being the only capital city in the world that crosses two continents, Europe and Asia via the Bosphorous Strait.
The best times to visit Istanbul are spring and autumn; April to May and September to October when the climate is perfect. In July and August is is hot and steamy and even the locals head west and south. Winter brings chilly winds and snow.
Istanbul and its surrounding province produce things such as cotton, fruit, olive oil, silk and tobacco to name a few. There are thousands of hotels in around the city for you to choose from. There are also other tourist oriented industries in the city catering to vacations.
While in Istanbul you can visit museums and monuments, attend music and opera festivals also. The first contemporary art museum, Dogancay Museum, should be on your list of sites to see. Also, don't miss the astounding Topkapi Palace on the Seraglio Point, the highest part of Sultanamet.
Next you may want to visit a Hammam, which is a Turkish bath. You can travel to the Princes' Islands which are a group of islands where motor travel is prohibited. Along with the traditional Turkish restaurants there are many European and Far Eastern restaurants and numerous other cuisines around the city.
Today sports like football, basketball and volleyball have become popular and you may be able to catch a game. The night life has become quite vibrant recently also.
You also can't miss the world's most famous market, the Grand Bazaar, or the Egyptian Market (Spice Bazaar) near the harbor front.
So if it is day or night there is always something to see or do in Istanbul, Turkey.