Tips, facts, and map about London
London Map
This map shows the main areas of Central London: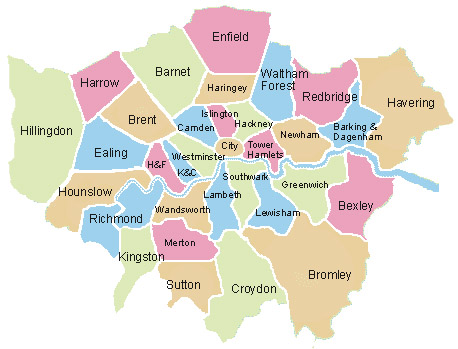 London Accommodation
London's filled with high class hotels, and budget dives too. There's also a multitude of hostels of varying quality. The best price to value ratio is usually found outside of zones 1 & 2, though exceptions can be found. Hotels near Heathrow Airport can often be cheap if booked online.
Another option is to go self catering, especially if there's a small group of you, and you're staying for a week.
Guidebooks
Any visit to a big city needs a guidebook. Here's a selection of the best for seeing the sights, finding a place to eat, grabbing a pint, traveling with kids, shopping London's markets, and finding those hidden spots only locals know:

The British Library, London
Situated at St Pancras in central London this library boasts of its magnificence and glory. It is the world's largest library holding around 150 million items including books, journals, magazines, patents and music recordings.

The Palace of Westminster, London
The palace of Westminster, more famously known as the British Houses of Parliament is one of the most iconic buildings in England.