Wildlife is maybe the one thing those of us who live in major cities are missing the most in life. Luckily, there are eco-travel companies out there that are willing to get you up close and personal with both dangerous and timid beasts without disturbing their lives. Here are 5 of the most amazing out there:
Splash with dolphins in New Zealand
Advertisements: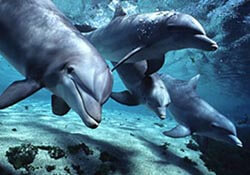 For just $60 for the day (obviously you'll have to find your own way to New Zealand), Dolphinz can take you out in the amazing Bay of Islands to swim with dolphins. While the waters may be a little chilly, the closeness and inquisitiveness of the dolphins will warm your heart.
 
A Canadian polar bear safari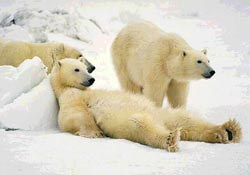 Somewhat more dangerous, and you'll be staying further away too, are Canada's polar bear. Endangered by global warming, these fluffy predators may become much rarer in the future. Visit them from Churchill, a remote town in the Winnipeg area, beginning in October each year. Arctic Experience will take you on a 4 night excursion for £1,695, or about $3,000.
 
Snorkel with stingrays in the Cayman Islands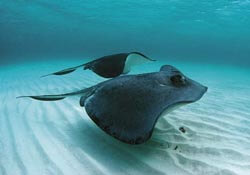 Despite their fearsome looks, and apparent dislike of Aussies, stingrays are placid creatures that will let you interact quite closely with them. The Southern Atlantic Stingrays you'll be swimming with thanks to Stingray City Trips converge in the shallow waters of North Sound. Excursions are about $40 per person.
 
Track down Bengal Tigers in India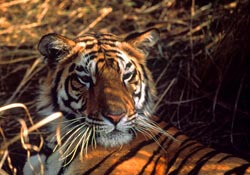 Both fearsome looking and fearsome acting, the Bengal Tigers in northern India are close to extinction because of hunting. The national parks here are home to just a lowly number of these beautiful big cats, and your tourist dollars will help preserve their numbers by providing alternative incomes for the locals. A tiger tracking safari with Cox & Kings will run you £2,445, or about $4,500, for 10 nights.
 
Lion trekking in South Africa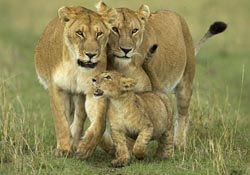 No safe 4X4 vehicles on CC Africa's trips into the Kruger National Park. This massive park in South Africa is home to Big Five lions, so walking on foot in the area does take some courage. You'll be comforted to know you'll be going with a tracker while in the park. Walking safaris are about £100, or $175, per night.
 
You should follow me on twitter here.