The Cayman Islands are nestled within the Caribbean Sea and are split into three magnificent islands: Grand Cayman, Cayman Brac, and Little Cayman. What makes the Cayman Islands so remarkable is that each of the three islands has their own unique flair. The islands are perfect for the weekend getaway, family vacation, or just wanting to escape the harshness of winter.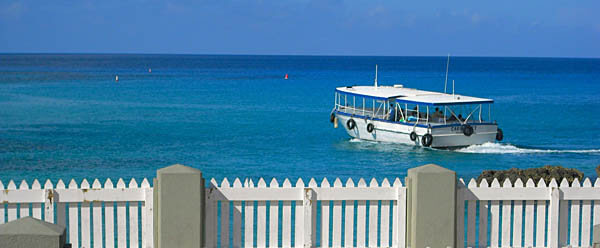 Climate of the Caymans
Advertisements:



The climate across the area is tropical in nature, so you can forget about packing those pants and coats, and exchange them for sandals, shorts, and a tall margarita. Generally, May through October is the warm and rainy season, while November to April is the dry and relatively cool winters. Also, keep in mind the Cayman Islands can be affected by hurricanes from June to November, but they are usually few and far between.
Traveling to the islands
There are two ways to get to the Cayman Islands, either by sea or air. If you are traveling by air, there are two international airports, one on Grand Cayman and the other on Cayman Brac. There is a small airport on Little Cayman, but you will have to travel to the international airport first. Both of the international airports service all the major airlines.
If your preference is traveling by sea or if flying is not your style, then the Cayman Islands can accommodate those needs. There are several popular cruise ships that port in George Town, which is located on Grand Cayman Island. The cruise ships all leave from popular ports such as Key West, Miami, Progreso, and Montego Bay. For those who have their own or are renting a personal yacht, there are private docks where you can port. Remember, whether you're coming in by air or sea, you will have to clear customs and integrations, so make sure you have your passports handy.
Accommodations
They are plenty of hotels and resorts dotted across all three islands, so finding accommodations will not be too difficult. However, if you are looking for something in particular you should make reservations with your travel consultant months in advanced, especially if you decide to come during peak seasons (roughly from November to May).
Shopping on your vacation
If you are a shopaholic, then the Cayman Islands is a perfect fit for you. All the shops are duty free and many of the local stores have unique and rare items for sale that cannot be bought elsewhere. Shell jewelry, watches, woodcarvings, and luxury items are just a few of the products you can find in the local shops. With all these shopping choices, keep in mind that you must go through customs and each country may have taxes on goods and alcohol. Be sure to check with you local customs agents in your country to understand the regulations of items brought back home.
Explore the islands
The availability of sightseeing tours, make exploration of the area a breeze. There are several tours you can take which allow you to explore the beauty of the Islands. You can see stingrays, turtles, and the famous Seven Mile Beach. In addition, there is an aqua boat event where you captain your own inflatable vessel and then go underwater to explore a shipwreck. In addition, there are championship golf courses, horseback riding, scuba diving, and sailing that is available all year round.
Another excursion which should be very high on your list is to go visit in Hell, a small village on the island. (In)famous for the limestone formations which look like they've been drawn from that fiery place down below, the village is visited by pun-happy tourists from all over the world.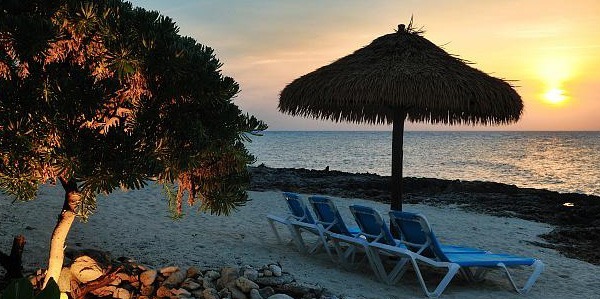 Cuisine in the Caymans
After a long day of shopping or snorkeling around the islands, you will have worked up a big appetite. Luckily for you the Cayman Islands are littered with restaurants. Each island will have just about every type of food you can imagine, from traditional American, Japanese, Italian, Caribbean, and of course seafood. A few of the must eat places are the Lighthouse on Grand Cayman, which features seafood and Italian cuisine. It is one of the most popular places to eat on the island and sits on the beautiful southern shores of the island. The other popular restaurants are the 7 Prime Cuts and Sunsets, Bamboo Restaurant, Hemingway's and Ristorante Pappagallo. Whatever you are in the mood for, you will find it and it is usually just walking distance away.
Nightlife
For those that enjoy nightlife, the Cayman Islands have plenty of dance clubs and bars to entertain you through the night. There are clubs that feature jazz, folk, rock, and reggae, so there is music that will suit your needs. Some of the most popular places are Coconut Joe's, The Next Level, Sharkeys, and Royal Palms. Each one features their own distinctive atmosphere and music. In addition, do not forget about those nightly drink specials that will help you get your groove on.

The Cayman Islands is a true garden spot and is the perfect place to go for your weekend getaway or family vacation. You will find that all the locals here are friendly and are there to help you have a great time. So what are you waiting for, go book your next vacation to the Cayman Islands.
Lara Nicotra is the Social Media Specialist for Liberty Travel. She loves to discover new cities around the world and share them with the travel community. Favorite quote: "Traveling – it leaves you speechless, then turns you into a storyteller." – Ibn Battuta
Photos by Bjørn Giesenbauer (1) and Kevin Eddy (2) on flickr
You should follow me on twitter here.