London is jam-packed with Easter activities geared toward families. Many of these events are low-cost or even free of charge. One of the most popular events is the open air play Passion In The Square, which is set for April 6, 2012 in Trafalgar Square. This free play begins at 12:15 p.m and a second showing begins at 3:15 p.m. Over 70 actors work to provide a glimpse of the Easter story set in ancient Rome. Children and adults will become immersed in the Easter story, which covers the betrayal of Jesus Christ, the arrest of Jesus and his trial. The crucifixion of Jesus is also depicted, as well as his remarkable resurrection.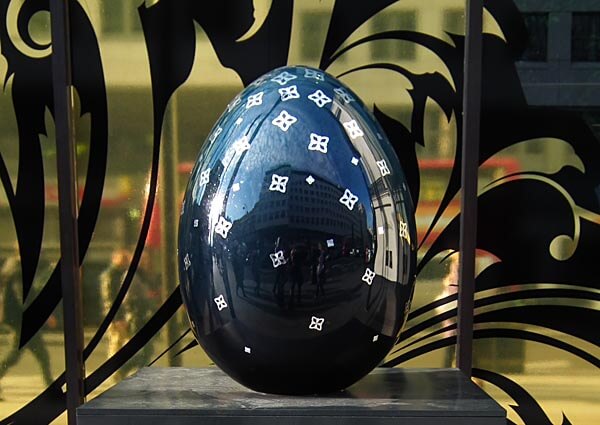 All children love a good Easter egg hunt and London provides some of the most exciting hunts around. The Easter Egg Hunt at Potters Fields is set for April 7, 2012 and celebrates the 60th anniversary of the Lindt Gold Bunny's connection with the Easter holiday. Kids can explore the park, while looking high and low for the golden chocolate bunnies. This event is free and also provides children with a chance to complete craft projects and participate in the ever-popular face painting.
Crafty kids and their parents will enjoy Easter at Museum of London. This event is free of charge and provides kids with a wealth of animal themed events. Museum curators will be on hand to discuss with children the importance of animals to the history of London. A storyteller will perform, taking children on a journey through prehistoric London and telling tales of the Trafalgar Square lions and other prehistoric animals. Kids will also have an opportunity to explore the museum while on an animal hunt through the museum galleries. Easter at Museum of London will be open March 31 - April 15, 2012.
Animal lovers will be thrilled to experience Easter at Battersea Park. Children will be able to participate in an Easter egg hunt from March 31 - April 8, 2012. This children's zoo will allow kids to search for Easter eggs among the exotic animal houses. Prizes are available for those who purchase a quiz sheet that provides clues to Easter egg locations. Tickets to this event can be purchased separately or in a family package.
Advertisements:



No matter which activity you choose, your family is sure to enjoy Easter 2012 in London. There events that will peak the interest of everyone in the family, while making holiday memories that will last a lifetime.
Photo by kenjonbro on flickr
You should follow me on twitter here.