For 2009, we've found a calendar of unusual or fascinating events for each month to plan your travels around, ranging from Carnival in Rio de Janiero to a Rock, Paper, Scissors competition in Canada. We've split the events into 4 posts, and here's the first one covering January to March 2009:
January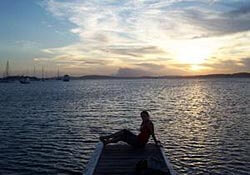 Lake Macquarie, Australia: The Lake Macquarie Australia Day Festival at Speers Point Park attracts over 25,000 people and over 100 boats on the lake. The day includes an outdoor movie in the morning on the 40 sqm screen, citizenship ceremony, entertainment on the stage all afternoon, amusement rides, market stalls, and community displays. The celebrations begin at 9 am and ends at 9 pm. The evening concert kicks off at 6 pm with the BBQ Kings, Carpe Idiotus, Liz Taylor and headline act James Reyne. A spectacular fireworks display ends the celebrations at 9 pm. And after the festival ends, there's the lake to chill on for a few more days before continuing your travels around Australia. More information at www.lakemac.com.au
February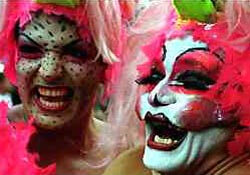 Rio de Janeiro, Brazil: Carnival in Rio de Janeiro is recognised as the world's biggest festival. Brazilians know how to party with style and more than 500,000 foreigners also pour in to join this wild 4-day samba celebration. It kicks off with the crowning of the Fat King, who is presented with a giant silver and gold key by the city mayor. Then it continues on with parades, parties, and fun in the streets and squares, bars, clubs, and cafes. Best of all, it's absolutely free. In 2009, the Rio Carnival starts on 22 February. More information at www.rio-carnival.net.
March
Advertisements: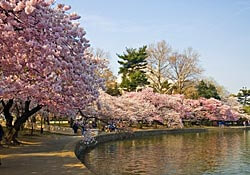 Anywhere in Japan: Cherry blossom time is celebrated across Japan with hanami parties under the blooming trees. There are dozens of cherry varieties, most of which flower for just a couple of days in spring. In some places the blossoms are lit up in the evening. Hanami can just mean a stroll in the park but it traditionally involves a picnic. Famous viewing areas can get crowded and the best spots get very crowded. Typical tactics are to spread a picnic blanket early in the morning and either mark it with a name and start time or have someone stand guard until the rest of the group arrives. Viewing times can vary from January to the end of April according to the area and season. More information at www.japan-guide.com/e/e2011.html.
Next post
We'll shortly publish the next post in the series, covering April through June's events. To make sure you don't miss the events, subscribe to our RSS feed now.
Share your favorite events
Are there any events during January through March that you feel are musts to attend? Please let us know in the comments below!
You should follow me on twitter here.