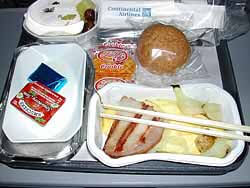 Travel's getting more obnoxious every day. Whether it's horrible airplane food or being charged for basics such as checking in, it's a wonder we really still want to travel. But, there are also new and great things, such as free travel guides and wonderful Aztec ruins being discovered in Mexico City.
From other travel sites
Elliott Hester wrote a piece for New York Times' Jet Lagged blog called Coffee, tea, or whine? It's about how food on airliners have actually become better, but complaints are also more plentiful as people expect more. From the article: "Instead of cheese omelets with hash brown potatoes or Special K cereal and a banana, as had been our custom, the cart was loaded with bagels. I served one to a female passenger who looked up at me in disbelief. "Is that all?" she cried. "Is this breakfast?"
"Ahhh … yes," I replied, my voice heavy and guilt-laden. "I'm really sorry, ma'am." I tried to explain that the airline had begun meal service cut backs. I tried to smile while toeing the company line. But the passenger wasn't having any of it. She glared at me as if I'd slapped her mother. Then she hurled her bagel to the floor."
Via Nathan at Ubertramp, there's a great piece on downloading free European City Guides. These guides, from In Your Pocket, cover more than 50 European cities now, mostly in Eastern Europe plus Ireland. I'll be writing more about these guides once I've had a chance to use them! They do seem pretty good at first sight.
Bill Benson writes about being a middle-aged backpacker over at Backpacking Around The World article outlines the good and bad about backpacking when you're older than the average gap-year student.
Jed at The London Traveler writes about staying safe at night in London. All really good tips.
Ryanair does their usual thing and Less Than A Shoestring warns about Ryanair's obnoxious addional fees, even to the point where Ryanair is charging for airport checkin. While online checkin is still free (well, who knows by the time you read this!), it's really difficult for some groups of travelers, such as non-EU citizens. Watch out!
Over at Gadling, Anna Brones writes about Fika, the quintessential Swedish word. Not just a word, but a cultural cornerstone for any Swede.
Weird and wonderful things
Advertisements: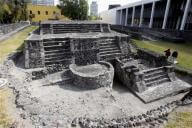 Aztec culture on the site of Mexico City seems to go back even further than thought, recently another ancient pyramic was found in the center of Mexico City. From Reuter's article: "an 800-year-old Aztec pyramid in the heart of the Mexican capital that could show the ancient city is at least a century older than previously thought." If you're going to Mexico and have the time you should find this and the many other Aztec remnants that litter the city. And then take some photos while you're in Mexico.
Share your own travel links
Take the opportunity to share your best travel reads in the comments below. Until next time, happy travels!
You should follow me on twitter here.