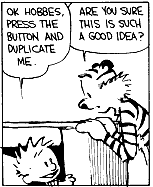 It's Monday and time for another collection of great articles and links to liven up your work week. Take a look at these and look busy in front of the computer screen!
Travel articles from other sites
Advertisements:



Dan Bilefski was interviewed by WorldHum about Telling Counterintuitive Stories From the Edge of Europe. Dan writes about travel, but with a knack for unearthing the unusual angles or topics that most travelers never encounter or even know exist.
Vagabondish writes about burning out on travel in All Traveled Out: Traveling Too Much and What to Do About It. The symptoms of burnout (especially number 4 "You forget where you are") and tips on how to regain your excitement for travel should be read by anyone heading out for a long journey.
Brave New Traveler lists 6 items that are really useful if you want to meet locals while you travel. I have to agree that a deck of cards and some photos of your loved ones work really well to strike up a conversation. Read 6 Essential Items To Pack If You Want To Meet The Locals.
From Condé Nast Traveler we get The Great Escape. This article from 2005 discusses how "ninety-five percent of the people involved in U.S. airline accidents have survived" and what's being done globally to make sure everyone survives airplane incidents. Well worth reading for anyone that's afraid of flying, especially in light of recent news such as BA's crash landing at Heathrow this last January.
5 most read on eyeflare.com last week
Found around the web
You should follow me on twitter here.