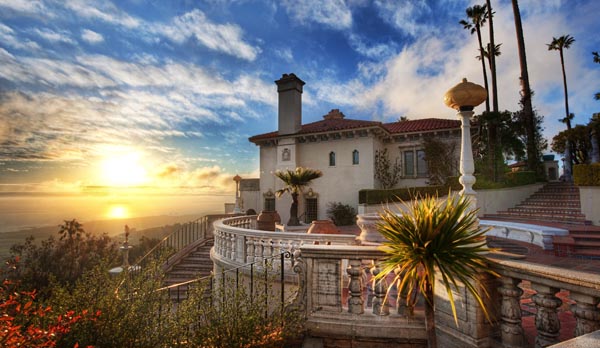 Have you ever visited a castle in the United States? Well we do have one here and it is located at San Simeon, California. The Hearst Castle is a National Historic Landmark and was the home of William Randolph Hearst, a newspaper magnate. Mr Hearst referred to the estate as "La Cuesta Encantada" or the Enchanted Hill. He frequently referred to it as "the ranch" also. In 1957 the Hearst Corporation donated the property to the state historical society and they have maintained it since.
Touring the Castle would be the highlight of your vacation to central California. You can tour by day or by night.
When you arrive at the guest reception area you purchase your tickets and then board a old school bus for the trip to the top of the hill. Private vehicles are not allowed on the Castle grounds.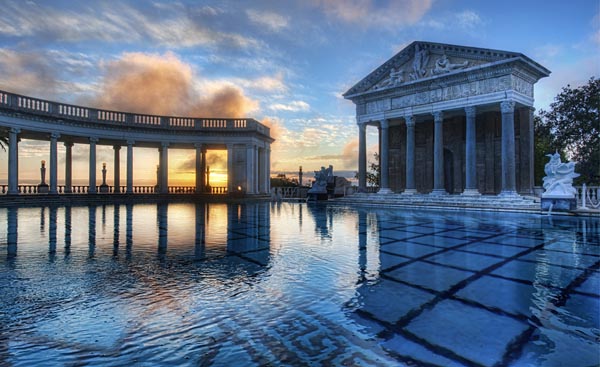 You will have a guide with you who will explain the history of the site and show you many of the rooms and the two pools. The outdoor pool is known as the Neptune Pool and is a beautiful Greco-Roman style with magnificent views of the coast line. Oh if only you could only take a dip in it.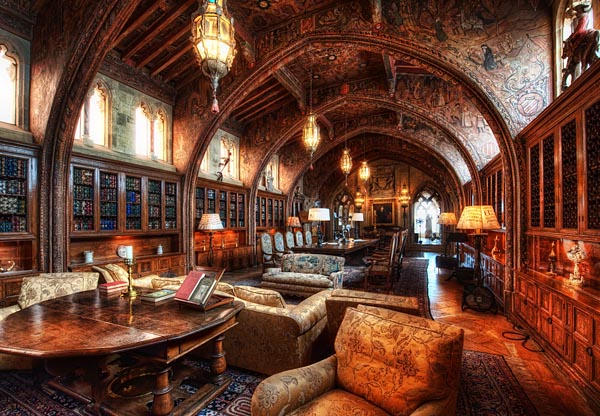 Advertisements:



The tour will take you to the main floor of the house where you will see the Assembly room witch is a large sitting room with Spanish antiques and Flemish tapestries. The billiard room and the theater is on this level also. Next stop one of the many guest houses that is filled with antiques and heavy tapestries. Stroll through the magnificent gardens before completing your tour and re boarding the bus for the ride down the hill.
Hearst Castle video documentary
The Hearst Castle is a must see when visiting California and is only 250 miles south of San Francisco and the same distance north of Los Angeles.
Photos all by Stuck in Customs on flickr
You should follow me on twitter here.