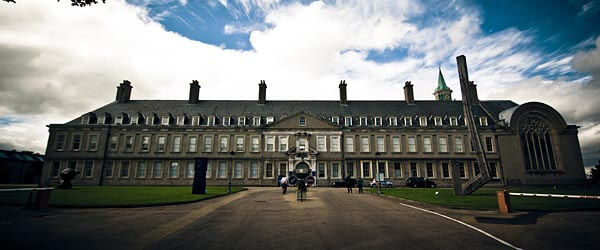 Standing majestically in what used to be the Royal Hospital Kilmainham is one of Dublin, Ireland's treasures: The Irish Museum of Modern Art. The grounds on which this monument was built are sprawling and regal. Simply walking through the front gardens to the entrance feels like a walk back in time to the date of its creation in the 17th century.
Inside is what makes it so fascinating; this sage, historical building is the home of Ireland's most extensive modern art collections. It features a permanent collection of artists and works, some of Ireland's most famous, which it rotates in each of it's Exhibition areas. Each exhibition area is large, airy, and has plenty of space to admire the innovative works of Ireland's contemporary artists. The museum features the work of other European nations as well.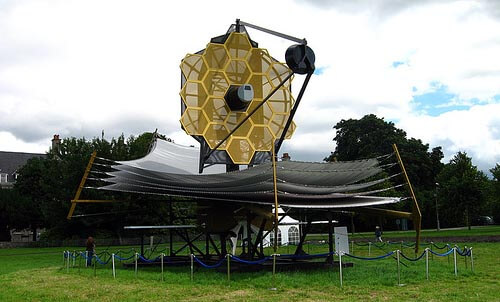 Another wonderful collection the IMMA has is called the "Madden Arnholz Collection" which is a collection of some 1300 prints by European masters such as Goya, Hogarth, and Rembrandt. It is a very interesting aspect of the museum when contemplated amongst all the living legends of modern art there as well.
If you'd like to go but think you might be confused about what to see and what it all means (as modern art can sometimes tickle the mind), the IMMA offers friendly guided tours through its premises, should you be so inclined. Be sure to stop by their delicious cafe when you are tired from all your art-admiring: Cafe Itsa@IMMA where you can eat homemade and savory Irish fare at a reasonable price.
Advertisements:



All in all, the Irish Museum of Modern Art is a unique collection of modern art living in an antique and historically relevant building in Dublin. It is a must-see for art enthusiasts, architectural enthusiasts, and history enthusiasts alike.
Irish Museum of Modern Art address and hours
Irish Museum of Modern Art
Royal Hospital
Military Road
Kilmainham
Dublin 8
Ireland
Tuesday - Saturday: 10.00am - 5.30pm, except Wednesday: 10.30am - 5.30pm
Sunday and Bank Holidays: 12noon - 5.30pm
Please note: On Sunday 11 July, due to the National Day of Commemoration, the Museum will not open until 2.30pm. 
Monday, Good Friday, 24 - 26 December: Closed
Getting to the Irish Museum of Modern Art
By Luas: Red line to Heuston Station, 5 minute walk to Museum entrance on Military Road.
By bus: Buses to Heuston Station (5 minutes walk via Military Rd): 26 from Wellington Quay; 51, 79 from Aston Quay; 90 Dart Feeder Bus from Connolly and Tara Street Stations to Heuston Station.
Buses to James St (5 minutes walk via steps to Bow Lane onto Irwin St and Military Rd): 123 from O'Connell St/Dame St; 51B, 78A from Aston Quay.
By car: 10 minute drive from city centre. Unlimited free car parking.
On foot: Approximately 30 to 40 minutes from city centre.
By train: 5 minute walk from Heuston Station; from Connolly and Tara Street Stations by 90 bus to Heuston Station
Photos by Mario Cutroneo and stunned on flickr
You should follow me on twitter here.