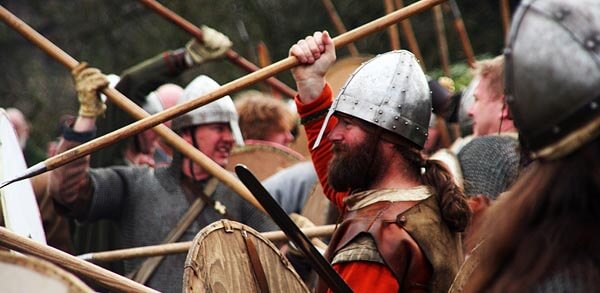 When vacationing in York, England the Jorvik Viking Centre is a must see. The centre opened in 1984 and is open daily throughout the year.
At the Jorvik Viking Centre you are on the site of one of the most famous discoveries of modern archeology. Between the years of 1976-1981 the archeologist discovered houses, back yards and workshops from 1000 years ago.
You will travel around the Viking age city aboard a state of the art time capsule. You will meet with old-Norse speaking citizens. You will be able to look into their houses, where you will get the smell of home cooked stew and back yards. You will get a blast of smoke from the blacksmith's furnace.
Advertisements:



You can participate in a "dig" in a specially designed excavation pit.
Visit Barley Hall which is a medieval town house which was once the home of the Priors of Nostell and Mayor of York. It has a magnificent Great Hall to see.
Like any city or town you will also find a bar which over time has many important roles such of the ancient gateway to explore the pageantry and barbaric history that takes place between the walls for centuries.
The Jorvik Centre is an interesting and educational look at history whether you are from England or just visiting.
It is advised that you make reservations in advance as the museum is very popular. There is an admission fee for entrance, but the ticket gives you admission for a whole year if you'd like to return to learn more about the Vikings.
Jorvik Viking Centre address and hours
JORVIK Viking Centre
Coppergate
York
YO1 9WT
The Viking Centre is located within the Coppergate Shopping Centre in central York.
Easter to October: 10am - 5pm (last admission)
November to Easter: 10am - 4pm (last admission)
JORVIK Viking Centre is closed on the 24/25/26th December.
31st December - 10am - 2pm (last admission)
1st January - 11am - 4pm (last admission)
Photos by jriro2000 (1) and alh1 (2) on flickr
You should follow me on twitter here.