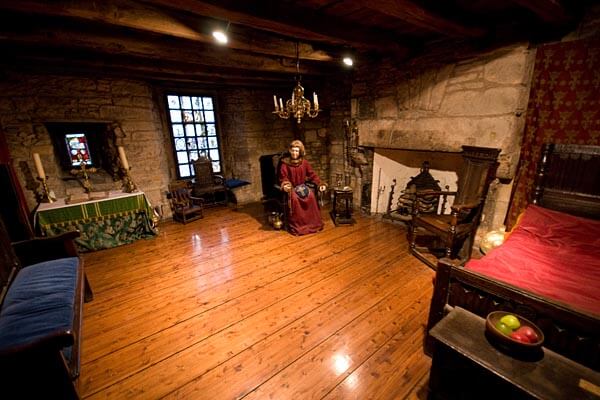 Do you enjoy history? Have you always felt attracted to the mysteries of medieval Scotland? Then the Provand's Lordship in Glasgow might be something for you. The oldest house in Glasgow, initially intended to become part of a hospital, the Provand's Lordship was built in 1471. As one of only four remaining medieval buildings in Glasgow it presents a unique opportunity to explore the history of this amazing Scottish city. In the 17th century it was subjected to an intensive restoration, which allows visitors to catch a unique glimpse of what life was like in Scotland in the 17th century. Behind the building, a medicinal herb garden can be found, known as St Nicholas Garden, reminding people of the initial intention of the building. In this garden, in the covered cloister, one can see the Tontine Faces, a series of stone masks with a remarkable history, which are somewhat famous in the area.
Easy to reach by bus or train, the Provand's Lordship is open for visitors from Tuesday to Sunday, 10 am to 5 pm (except Friday and Sunday, when it opens at 11 am). Close to the oldest house in Glasgow, one can find the St Mungo museum of Religious Life and Art, displaying various artifacts and artworks related to the world's major religions and the history of religion in Scotland. Another place worth visiting nearby Provand's Lordship is the medieval Glasgow cathedral. Combining a vist to these three historical places in the amazing Scottish city of Glasgow is sure to provide you with an interesting and cultural day.
The Provand's Lordship home address and hours
Advertisements:



Provand's Lordship
3 Castle Street
Glasgow
G4 ORB
Monday to Thursday and Saturday 10am to 5pm
Friday and Sunday 11am to 5pm
Admission is free
Photo by Ben Cooper on flickr
You should follow me on twitter here.