Going to the beach is one of the best things to do during summer but it doesn't mean that beaches are only awesome when it's sunny. In fact, you can spend your holiday in the beach irrespective of the season especially in countries when the sun is always beaming. Beaches are intricately tied to summers, romance, and relaxation and with the harsh winter we've had this year, you need a sunshine vacation.
Here are some of the top beach destinations in Europe: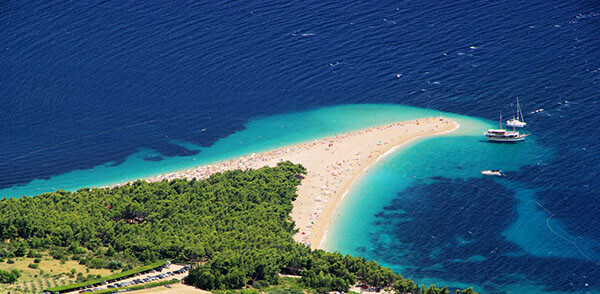 Golden Horn Beach, Croatia
Where beaches are concerned, Croatia's Adriatic Coast is a top destination because of its pristine waters and sizzling Mediterranean sun. The beach in Bol on Brac Island is known for its turquoise waters. Known as Zlatni Rat Beach or the Golden Horn Beach, this destination is not just ideal for people who are looking for a great beach outing but for also those who appreciate nature in its unadulterated form. When in this beach, be sure to pay attention to the sandbar because it changes its form depending on the wind's strength and direction. This is also a great place to enjoy water sports and surfing at the tip of the beach is a sure treat for people who love the sport.

Voidokilia Beach, Greece
The economy in Greece may not be at its best but this is simply one of the things that should push you to ride a plane to the country. This sandy destination has an omega shape and it is, indeed, the perfect Mediterranean mecca. Due to its location in Messenia, Peloponnese Peninsula's westernmost finger, this area is often overlooked by people who travel to the Greek islands. Aside from its wonderful waters, the ruins of a 13th century Frankish castle can be seen above the beach. The lush olive groves and the emerging resorts are making this place a haven for travellers who are looking for a luxurious beach holiday.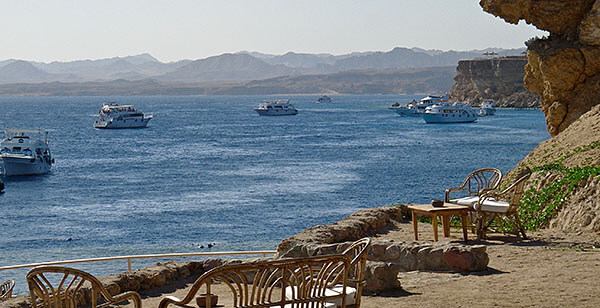 Sharm el Sheikh, Egypt
Overlooking the Gulf of Aqaba and the Strait of Tiran, this beach resort in Sinai Peninsula is a great place to go when you are in Egypt. Despite the reputation that precedes the country, there are actually great beaches in Egypt where you can enjoy the warm waters. Aside from swimming, this is also a great diving site because it is home to various aquatic species including molluscs, sea urchins, fishes and crustaceans. The Prussian blue waters make these beachers highly attractive not only for beach lovers but also for those who are interested in marine life. Yes, we're cheating as Sharm isn't actually in Europe.

Porto Moniz, Madeira, Portugal
Advertisements:



If swimming without the waves is your thing, then you will love this beach which is in a volcanic island in Madeira. Since it was formed during a volcanic eruption, you will not find sand but lava rocks which has been formed by nature into the perfect beach pool. This is the best place to go for a dip in calm waters and more than just a great place to swim the strong contrast of the volcanic rock and the turquoise waters will leave anybody in awe with the surrounding landscape. The verdant mountain range offers a great view to people who are visiting the place and there are a wide selection of cafes and restaurants in the vicinity.
This is a guest post from Travelling Blogger.
Photos by onthego tours (1), Σπύρος Βάθης (2), random cliché (3), and ...your local connection (4) on flickr
You should follow me on twitter here.