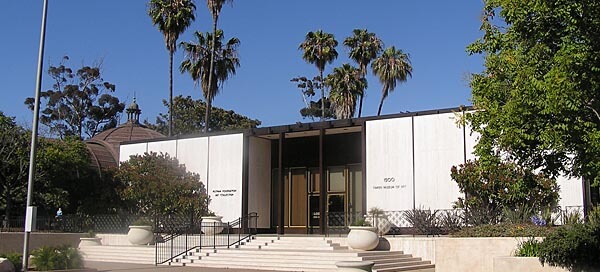 If you are an art lover it is worth visiting San Diego especially to go to the Timken Museum of Art, and if you have only a mild interest in art before you visit this fascinating gallery, then you will be equally absorbed by the time you make your reluctant departure. The gallery is noted as one the world's best small museums and as you walk around, browsing the art works, you will soon realize why.
So what is there to see?
The gallery holds the Putnam Foundation Collection, which is world class and exhibited on a permanent basis. There are paintings from around the world. American and Russian art and European masters, are the main focus and the collection spans at least 600 years. Looking at these wonderful paintings will take you back to reflect on the lives and cultures of those that painted them. You will look at the way the paintings are created and visualize the artists, all those years ago, making their careful brush strokes and wonder at their reactions if they had known that their art would have been so famous, so many years later on. These paintings are truly impressive. Make sure you allow yourself plenty of time for your visit as you will not want to rush away.
The gallery is free to enter and there are also lectures which are held both daytimes and evenings, some of which have free admission. There are guided tours of the museum that take up to an hour. These are very informative and you will enjoy learning more about the artists and their work, so they are well worth going on.
Timken Museum of Art address and hours
Timken Museum of Art
1500 El Prado
San Diego, CA 92101
Advertisements:



Photo by arrow9studio on flickr
You should follow me on twitter here.