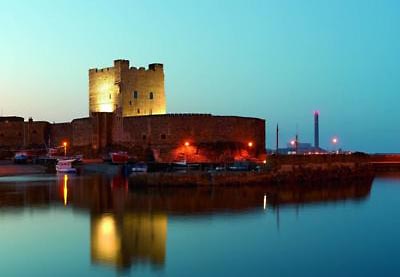 Eyeflare travel advice and tips had a great 2008. We published quite a few travel articles in 2008 and had more visitors and commenters than ever. Here are the 10 articles that had the most views during last year in reverse order:
10 - Visiting Pisa and Florence: 2 of the best cities in Italy and we went for our first wedding anniversary in January 2008. A great long weekend break
Advertisements:



9 - Top 10 cool destinations for 2008: Inspiration is what we served up for 2008 and plenty of you agreed with the Concierge.com top 10 list looking at our stats
8 - Great emerging eco-travel destinations: Some of the best travel destinations for eco-savvy travelers during 2008 included Ireland and Wisconsin. Check out the article for the full list
7 - Best street markets in the world: One of the coolest things about travel is to trawl the street markets wherever you end up. Here's our collection of the best, and strangest, street markets in the world
6 - Secrets of the French Paradox: Food's a big interest for travelers and here we dig into why the French don't get fat or much heart disease. Read about the cuisine and then go visit France
5 - What to pack: Bike touring packing list: Packing for a biking trip is an art form. You'll find many different weather types and conditions, and need to be self-sufficient for them all
4 - Travel cheaply in Italy: Italy again, this time we're serving up a comprehensive list of budget-saving tips for traveling in Italy
3 - 3 islands in the Mediterranean: The Mediterranean islands are great destinations all year round, but spring and fall are the most pleasant and beautiful. Malta, Crete, and Cyprus are my 3 favorites
2 - 10 amazing castles in Ireland: Ireland and medieval castles go really well together. Here we've found 10 of the most picturesque castles on the Emerald Isle
And finally, the most popular article on eyeflare.com during 2008 is...
1 - Food for a good night's sleep on the road: What is the secret to getting a solid 7 to 8 hours of sleep while traveling? Skip out to the convenience store and pick up one or two of these 10 foods. They relax tense muscles, quiet buzzing minds, and/or get calming, sleep-inducing hormones - serotonin and melatonin - flowing
What were your favorite travel articles of 2008, either on eyeflare.com or any other site? Please share in the comments below.
You should follow me on twitter here.