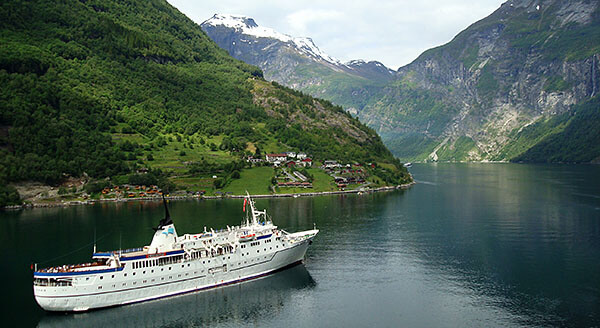 This could be the year to take a meandering and sprawling trip across the many treasures of mainland Europe. Cruising can be a good way to do this and there's plenty of variety out there, with options taking in some of the continent's finest sights and events.
June: Sample some traditional Dutch culture
It's not all windmills, red light districts, clogs and tulips in Holland. Get away from the normal tourist traps and experience a different side of the country at the Oerol Festival. This takes place on the island of Terschelling in June. A whole manner of buildings, from barns to sheds, are turned into makeshift venues. The island then comes alive with theatre, music and street performances for 10 days.
Advertisements:



Rollmops are a typically Dutch dish. If you're not yet sold on the virtues of this pungent preserved fish, then head to Flag Day in Scheveningen, in June. This is where the best catch of herring is sold for the season with ceremonial grandeur. Other than eating fish, it's possible to check out people dressed in traditional attire, listen to bands and buy traditional handicrafts.
July: Festivals and fjords in Norway
In Norway in July, there's almost constant daylight close to the Arctic circle. There's pleasant temperatures in the low 20s, panoramic fjord views and lots of sleepy villages. The Hove Festival in July is an enormous rock festival that takes place on an island near Arendal in the south. This has played host to Faith No More and the Prodigy in the past.
Also in July is the largest foodie festival in Scandinavia called Ladmat. This attracts about a quarter of a million people each year. Here, there's a chance to get familiar with Scandinavian culinary practices.
Jazz fans should check out the Molde Jazz Festival, that has in the past featured Jamie Cullum and Herbie Hancock.
August: A good Riesling to visit Germany
August is when the grape-growing areas of Germany are at their most pleasant and productive. Head to the south towards the Wine Festival in Stuttgart, where the fruits of the Neckar wine region are celebrated by millions of wine connoisseurs. Regional specialities include Reisling, Kerner and Trollinger. Also not to be missed during late-August is the Rheingau Wine Festival in Frankfurt, where gourmet foods and top-class Rieslings from the Rheingau region tantalise the taste buds of eager visitors.
For a summer jaunt in Europe in 2013, cruises are the best way to see the rivers and tributaries of the old world, in slow-moving comfort and style, while taking in some of the continent's best culture.
Photo by Cycling man on flickr
You should follow me on twitter here.