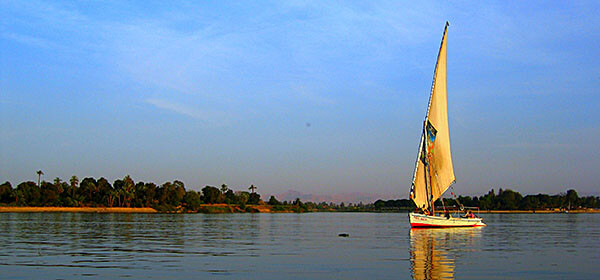 If you are thinking about your next family vacation, consider a vacation in Egypt. Steeped in ancient history and home to some of the oldest structures still in existence, Egypt is a wonderful country to visit, learn about, and enjoy. Traveling to and within Egypt is very affordable. With a few tips and recommended destinations, you and your family will create memories that will last a lifetime. And who knows, you may find yourself wanting to go back again and again. Egypt can be so much more than a couple of weeks along the beaches of Sharm-el-Sheik, which is of course a relaxing option as well.
A beautiful country rich in history
Above everything else, see Egypt for what it is: A beautiful country with a rich history. While most of this country is now a dry and dusty desert, at one time it was filled with lush green vegetation and life thrived here. Lucky for us, the ancient Egyptians were very knowledgeable about construction and some of their most prized temples and buildings are still standing today. Make sure you bring a lot of bottled water with you on your excursions as current plumbing standards aren't of the same high quality and it's unsafe to drink the tap water.
The Nile river
This river, flowing through most of Egypt's length, has been a life-giving artery since ancient times. Most of Egypt's cities are along the banks from its source to the delta at Alexandria and today tourism flows up and down it. A day trip on the river, or a cruise of a few days, can give you a fantastic relaxing time and the sights will keep the children active as well. Along the river, you can take in pyramids, temples, villages, and the daily life on the river.
Alexandria
When traveling with your family to Egypt, one of the best places to visit is the city of Alexandria, named after Alexander the Great. It is the second largest city in Egypt and was the country's capital for almost a thousand years, until AD 641 when the Muslims conquered it. This old city has many historical attractions that will bring the past to life for you and your family, and will provide an outstanding learning experience, including:
Advertisements:



• Lighthouse of Alexandria (Pharos) – One of the Seven Wonders of the Ancient World.
• The Castle of Qaitbay – A 15th century defensive fortress that was built in in 1477 AD.
• The Pompeii Pillar – A Roman triumphal column.
• The Catacombs of Kom El-Shouqafa – One of the Seven Wonders of the Middle Ages.
• The Amphitheatre of Kom El-Dikka – The theater that was found at an extensive ancient excavation that is still being done today.
• The Montazah Palace and Gardens – A public museum of the Muhammad Ali Dynasty family history and objects d'art.
Cairo
Cairo is probably the most famous city in Egypt, and it is also the capital city. In fact, Cairo is the largest city in the Arab world and in all of Africa. It was founded in 969 AD. There are currently about 6.76 million people that call this great city home. Here, old mixes with the new and this vibrant and crowded city is full of interesting sights and people.
• Ancient Memphis – A city founded by the Pharaoh Menes around 3000 BC.
• Pyramids of Giza – The oldest of the Seven Wonders of the Ancient World.
• The Egyptian Museum – Home to the most extensive collection of ancient Egyptian antiquities in the world.
• The Great Sphinx – The largest monolith statue in the world, depicting a mythical creature with a lion's body and a human head.
• The Old Market "Khan El-Khalili" – an ancient bazaar that dates back to 1382.
• The Hanging Church – One of the oldest churches in Egypt, dating back to the 3rd century AD.
Any well-rounded family trip to Egypt can easily include all the sites listed above within a few days' time. These places are relatively close to each other and can be easily visited via short taxi trips. Transportation, entrance fees, and even food and water purchased while on this trip are all reasonable so your vacation money will go further. So take some time to research further into taking a wonderful family vacation to Egypt. You won't be disappointed.
Photo by pasujoba on flickr
You should follow me on twitter here.