As the second largest metro area in the United States and a popular destination for travelers from around the world, Los Angeles is an exciting city to explore. Then, natural areas like desert, mountains and ocean circle the urban center with its many attractions. Those who visit the "City of Angels" in the summer will find many outdoor spots to enjoy such as the following seven top fun and must-see places:
Griffith Park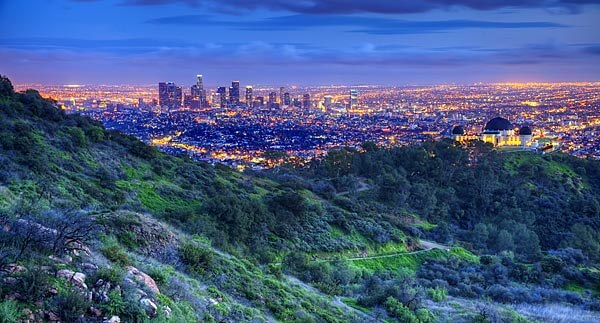 On the east side of the mountains of Santa Monica, Griffith Park covers over 4,000 acres of land. Many trails provide walking, biking or jogging through a sumptuous range of terrain from landscaped portions to wild forested sections. Horses and riders are often on the trails, and dogs on a leash held by owners are welcome. The eucalyptus and other trees make habitats for birds and other wild creatures.
The park has other attractions like a miniature train, picnic tables and facilities, public golf courses and a swimming pool. Bronson Canyon and Caves, Griffith Observatory, Hollywood and the trail to the Hollywood Sign are particularly popular.
Hollywood Forever Cemetery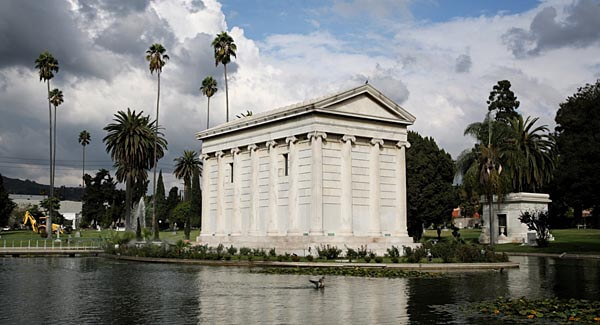 Photo by Scott Beale on flickr
At 6000 Hollywood Boulevard, this historic cemetery is where many of Hollywood's greats have been laid to rest. The memorial park is beside Paramount Studios. Visitors are welcomed to take self tours or guided tours about the grounds. The famous Rudolph Valentino, Charles Chaplin Junior, and William C. DeMille are among those buried at this location.
The beautifully landscaped graveyard has walkways, lovely palm trees and other shade trees as well as many monuments and pools. Public events like plays and movie shows are held in Hollywood Forever Cemetery on some summer evenings.
Los Angeles Zoo and Botanical Gardens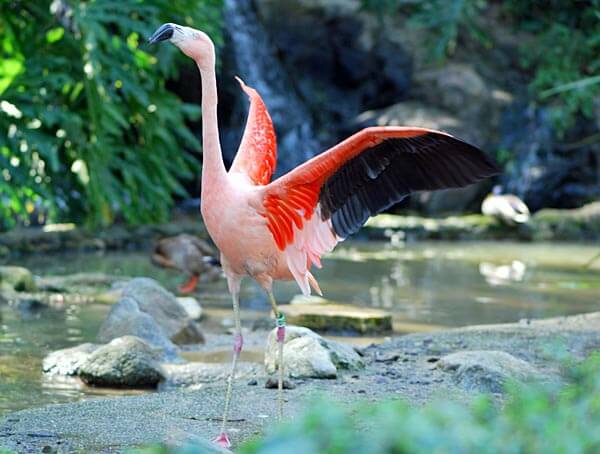 Photo by Malingering on flickr
Children and animal lovers of all ages can visit the zoo at 5333 Zoo Drive where over 1,000 wild animals live in lovely, natural habitat enclosures. Then, the sumptuous gardens have over 800 different species of colorful plants. Easy walking trails cover much of the more than 130 acres of parklands.
Weekdays are less crowded than are the weekends for visits to the Los Angeles Zoo. Tiger cubs, bears and giraffes are among the favorite animals. The petting zoo is excellent as well. The zoo and gardens are superb for spending a day of leisure strolling admiring animals, flowers and plants up close.
Olvera Street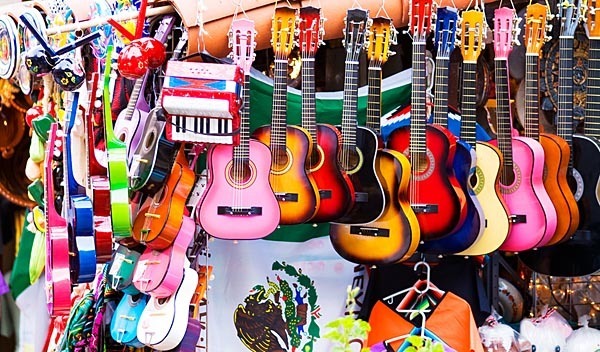 Photo by Brian Auer on flicker
LA's oldest street has historic homes and city buildings, and Olvera Street is a great place to shop in flea market booths and craft shops of all kinds. Many of the historic buildings were built in or before the 1800s. Live entertainment and music often includes dancing and learning traditional dances.
Advertisements:



Fine dining and vendors selling the best authentic Mexican specialties like churros and tacos are found along this street, and many establishments offer alfresco dining. An afternoon is pleasantly spent enjoying the sites, tastes and live entertainment found along Olvera Street.
Santa Monica Bay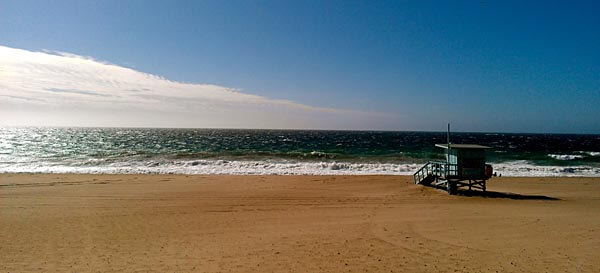 Photo by Heal the Bay on flickr
The beautiful Santa Monica Bay covers about 50 miles of the California Pacific Coast near Los Angeles. The bay has different beaches like the Santa Monica State Beach, Malibu Lagoon State Beach and Will Rogers State Beach.
Venice Beach and pier are part of the bay as are the Manhattan Beach Pier and other stunning piers and beaches. People enjoy water sports of all kinds in Santa Monica Bay. Chevron Reef is an artificial reef built for surfing. Some beaches are safe for swimming, and people can walk the sands and coast for miles.
Topanga State Park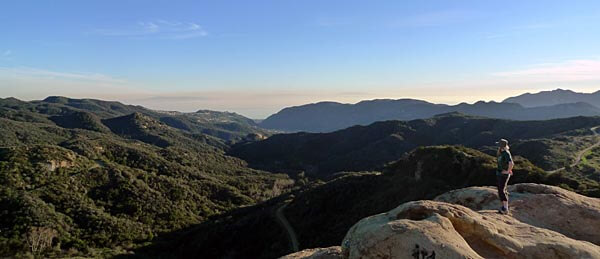 Photo by Recovering Vagabond on flickr
Amazing wild terrain within the city limits on Entrada Road, the huge park has over 30 miles of trails. While dogs are not welcomed, people can hike or ride horses on the trails. Visitors can also ride mountain bikes, but only on the marked fire roads.
The natural points of interest on the trails include such as fossil sites, canyons, fault cracks and more. The Backbone Trail follows along the Santa Monica Mountains, and the trail offers spectacular views of the terrain and the city. Then, Eagle Rock is also a superb lookout location, and the photo above is taken there.
Venice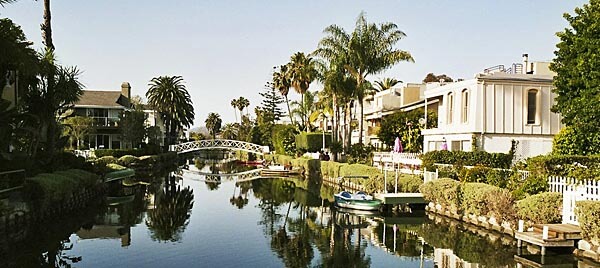 Photo of the Venice Canals by artypop on flickr
The waterfront beach area of Venice in LA holds many attractions. Locals and visitors enjoy the sand and the waves as well as the boardwalk with its festival atmosphere. Often, Venice Beach is crowded with interesting people. An array of performers from musicians to jugglers is found all along the way. Artists and vendors set up their booths at various points.
The boardwalk and promenade is over two miles in length. It extends along the beach for strolling, skating, jogging, biking and other forms of pedestrian mobility. Additionally, along the way there are courts for sports like basketball, paddle tennis and volleyball as well as handball, skating and weightlifting at the famous Muscle Beach.
The Venice Canals are a few blocks away with walkways and many pedestrian bridges. Water birds, beautiful homes and boats as well restaurants are fascinating features along the canals.
These are just seven tips for great, and cheap, things to do while on vacation in Los Angeles. So book a flight to Los Angeles now, book a hotel, and have a great vacation this summer.
You should follow me on twitter here.